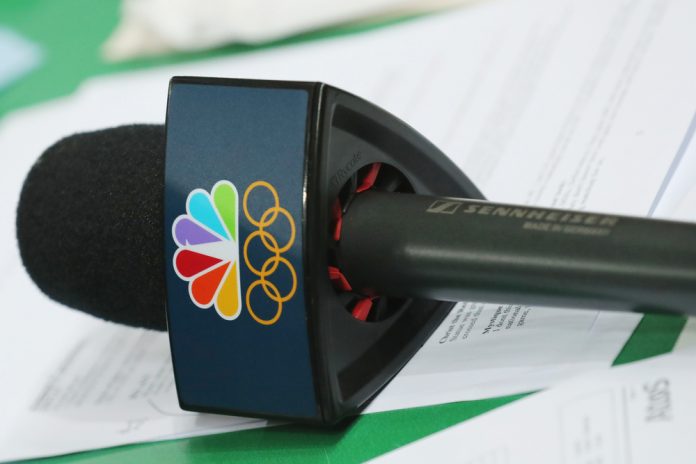 NBCUniversal has confirmed it will shut down the NBC Sports Network (NBCSN) by the end of 2021.
The majority of the media giant's sports content and programming will move to the USA Network cable channel and newly launched streaming service Peacock, including the Premier League, Nascar, IndyCar, the National Hockey League (NHL), and the Olympic Games.
The internal memo from NBC Sports Group Chairman, Pete Bevacqua, to company employees read: "At the conclusion of 2021, we have decided that the best strategic next step for our sports group and the entire company is to wind down NBCSN completely, with key elements of NBCSN's programming moving to USA Network and, in some cases, Peacock for 2022 and beyond.
"This will make USA Network an extraordinarily powerful platform in the media marketplace, and gives our sports programming a significant audience boost."
The pay-television channel was initially founded in 1995 as the Outdoor Life Network, carrying hunting, fishing and outdoor adventure shows before acquiring the Tour de France in 1999. In February 2011, Comcast and NBC merged, forming NBCSN.
"We are committed to ensuring that Nascar and IMSA races are carried and distributed smartly to our broad and loyal fan base," Nascar said to Autoweek in its statement. "NBC is a best-in-class partner and we will work together to ensure continued high quality delivery of our events now and in the future."
The move will grow Peacock's subscriber base, after the streaming platform launched last summer, and also marks a shift towards away from linear broadcasting and channels.
Last year, NBCSN average prime-time viewership dipped from 411,000 in 2018 to 233,000 in 2019, according to Nielsen. The USA Network is implemented in 86.2 homes across the US and already carries some sports events, such as World Wrestling Entertainment's (WWE) Monday Night Raw.
According to the Sports Business Journal (SBJ), broadcasters and rights holders which have agreements in place with NBCSN were informed of the closure last week before it was publicly confirmed.
NBC Sports Group's deal with the NHL is set to expire at the end of this season, whilst the company confirmed it is in talks with the Premier League over a new contract that would commence at the start of the 2022/23 campaign.