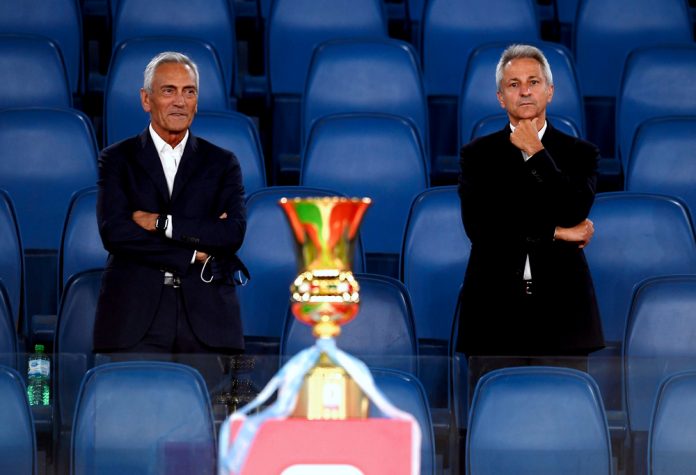 Italian entrepreneur Paolo Dal Pino has been re-elected as President of Lega Serie A for another term.
According to news outlet Ansa, the vote went to a second ballot which the Italian, who was first appointed as President in January 2020, won with 14 votes.
Dal Pino has opted to take some time to decide if he would re-accept the position. However, Sky Sports Italia has reported that the Serie A President is likely to continue in his role, heading up the governing body for club football in Italy.
Dal Pino told broadcaster Rai: "In the assembly it is important that they find unity of action and that there is a strategic vision with unity, on the part of the clubs, on how to make Serie A return to the top of the world. We want to be the most important championship in Europe again. The names are less important, what matters is the project."
Serie A has delayed the deadline for the first-round bids in its domestic auction for the 2021/24 media rights cycle, pushing back the original date of 26 January by 48 hours.
The bidding will close on 28 January, on the same day that Dal Pino will announce whether he will accept the Lega Serie A presidency.
"After being appointed, I set the objective of transforming [Serie A] into a media company, we are on the right track," Dal Pino continued.
"Next week we should finalise the contract with the private equity funds for a project that for the first time puts Serie A at the centre of its business. We are very sure that this is a very important step for the growth of Italian football and Serie A."
It was reported last week that Serie A giant Inter Milan is in talks with a private equity firm over the sale of the club. BC Partners is said to be eyeing up a 40% stake in Inter, with Suning Holdings Group looking to offload a share of the club amid the COVID-19 pandemic.
Additionally, in November last year, top flight Italian clubs approved a bid from a private equity consortium led by CVC Capital Partners, with the company edging closer to acquiring a stake in Serie A.