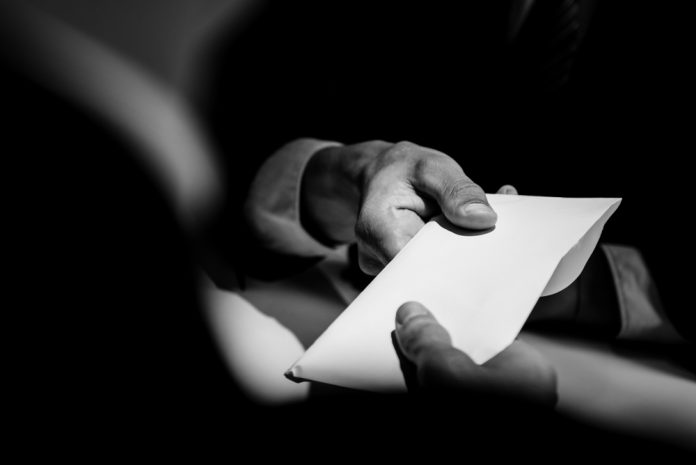 An independent investigation conducted by the International Biathlon Union (IBU) claims to have found evidence of corruption in the sport with regards to Russian doping allegations.
The report has accused former IBU President, Anders Besseberg, of lobbying for Russian interests during his 25-year tenure, and states that he appears to 'to have had no regard for ethical values and no real interest in protecting the sport from cheating.'
Besseberg stood down in 2018, along with former Secretary-General Nicole Resch, following a raid on the IBU's Salzburg offices by Austrian police as part of a criminal investigation into whether the duo had benefited from covering up Russian doping cases.
It is further stated in the report that the pair have 'have cases to answer for breach of the IBU's rules, based on their apparent protection of Russian interests, particularly in the anti-doping context, without good justification.'
The offences are alleged to have taken place primarily between 2008 and 2018. Resch is accused of having failed to arrange extra testing of Russian athlete Yevgeny Ustyugov after there were indications of 'highly abnormal values' in his blood during the 2014 Winter Olympics in Sochi.
The gold medalist had his title stripped last year after receiving a ban for a series of doping violations.
Resch is further accused of offering Russian athletes assistance in dealing with doping appeals, and of trying to influence an anti-doping panel with regards to a case against another Russian athlete.
Meanwhile, Besseberg has been accused of taking advantage of several favours from Russian officials, 'particularly in the form of free hunting trips and the services of prostitutes.'
President of the World Anti-Doping Association, Witold Bańka, said: "Information collected by WADA's independent Intelligence and Investigations Department gave this investigation its initial impetus and our investigators have remained in close communication with law enforcement authorities in Austria and Norway, as well as the IBU External Review Commission. 
"We are pleased that our work helped the Commission's investigation and we remain ready to assist law enforcement and the IBU in any way we can for the remainder of this case.
"This is another success for WADA's intelligence and investigation team and its policy of collaboration with law enforcement and other stakeholders that are committed to doping-free sport. It shows once again that WADA will act without fear to do what is right for clean sport. 
"The allegations featured in this report are abhorrent to all who care about sport integrity. However, it is to the credit of the IBU that in the wake of this scandal, it has taken significant steps to enhance the integrity of its anti-doping program."
Olle Dahlin, the IBU's latest President, also commented: "We are shocked by the wrongdoing that has been described in the External Review Commission's report. But, we are grateful to the Commission for bringing this evidence to light and ensuring that misconduct within our sport is accounted for.
"Thanks to the creation of the Integrity Unit and numerous governance reforms we have introduced in the last two years, we now have the safeguards in place to ensure this kind of wrongdoing does not happen again.
"But we will not be complacent and will continue to work hard to stay at the forefront of international best practice, upholding the highest standards of good governance."