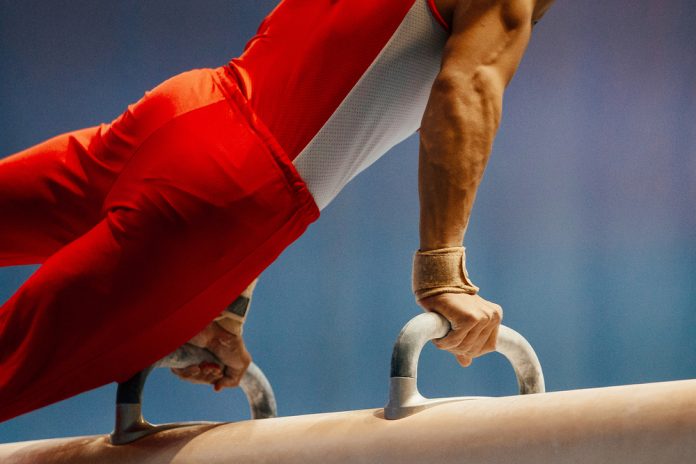 USA Gymnastics is set to expand its range of broadcast content in a five-year deal with over-the-top (OTT) streaming platform FloSports.
FloSports will broadcast 35 events annually from 2021 to 2025, both in North America and globally, under the terms of the agreement.
Coverage will include state, regional and national events which have previously never been televised, in what could be a significant boost for the sport.
Elite gymnastics has been postponed for some time due to the COVID-19 pandemic, but is making its return with the Winter Cup in February, where FloSports will also make its gymnastics broadcast debut.
Mark Floreani, Chief Executive and co-founder of FloSports, said: "FloSports has been a strong advocate for Olympic sports since our founding and these have been at the core of our product and content offerings.
"We live and breathe these sports daily and understand how to engage athletes and enthusiasts to build a strong community around them."
In addition, the duo have made a commitment to making a 'significant annual investment' in athlete wellbeing and health initiatives, such as funding mental health programmes.
However, the new partnership has been the source of controversy, due to an incident in 2014 in which a link to an explicit photograph of 18 year old Olympic champion McKayla Maroney was shared by Gymnastike, a subsidiary of FloSports, known at the time as FloCast. Maroney was a minor at the time the photograph was taken.
Speaking to the Orange County Register, Maroney's attorney, John Manly, commented: "It seems USA Gymnastics is simply in the business of inflicting pain on survivors.
"Any organisation that circulates nude images of minors should be reported to the FBI and prosecuted, not given a multimillion dollar contract by USA Gymnastics."
A petition has been set up on change.org calling for the national government body to overturn the contract between USA Gymnastics and FloSports.