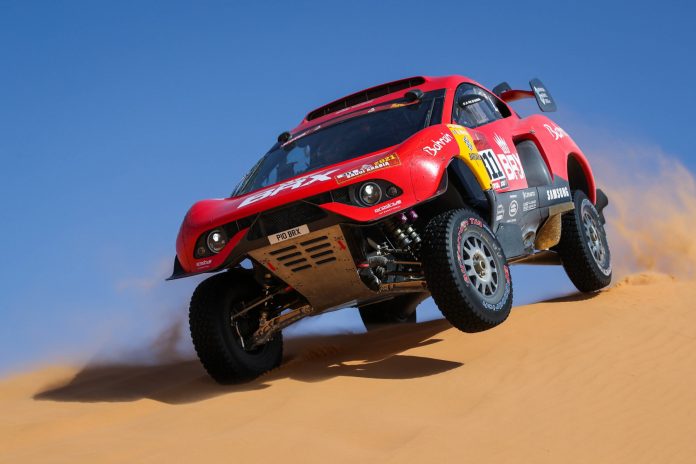 Extreme E has signed up to Chinese sports content and short-form video sharing application Douyin.
The electric off-road racing series has joined ByteDance-owned social networking platform to boost fan engagement in China. Douyin's 600 million-strong daily active users and roster of 700,000 sports content creators will help Extreme E to extend its reach.
Extreme E already has streaming agreements in place with China Sports Zhibo.tv and Huya in the region, and most recently, the international event selected Chinese distribution platform Channel Zero as its new broadcast partner.
"Douyin in China has a huge community of sports enthusiasts that Extreme E is delighted to be able to reach with this partnership," commented Ali Russell, Chief Marketing Officer at Extreme E.
"Our digital collaborations are extremely important for sharing the messages of Extreme E and it is imperative we create partnerships like these to reach a global audience. One of the championship's missions is to shine a light on the climate crisis and encourage change, and the only way we can achieve that is by reaching as many people as possible with our innovative digital and broadcast product."
Last year, Premier League side Manchester United, reigning Bundesliga champions Bayern Munich, and La Liga all joined the platform, which is fast becoming one of the biggest online communities in China.
The inaugural Extreme E series gets underway in April, with the likes of Jenson Button, Nico Rosberg and Lewis Hamilton all launching their own teams to compete in the event which raises awareness of climate change and environmental issues in five remote locations.