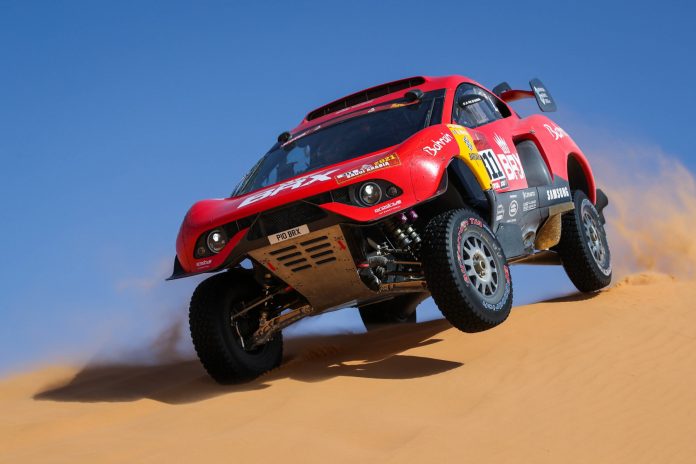 Extreme E has made a commitment to making its broadcasts eco-friendly by teaming up with production firm NEP Group and its broadcast partners.
For the last 18 months, the two parties have worked together to find a technical solution to reducing the environmental effects across the production process as a whole. Furthermore, the all-electric racing series is aiming to air races in remote locations with the help of content agency Aurora Media Worldwide (AMW) and North One.
"Between designing for COVID restrictions and being mindful of our impact to the environment, we needed to create a workflow that connected limited production crew and equipment on site to remote production hubs while shooting from some of the world's most remote and difficult locations," Simon Moorhead, Managing Director of NEP UK, said. "All of our teams came together to meet these challenges head on."
Aspects of the offering include flypack, remote production, crewing, satellite and fibre connectivity, edit, ingest, augmented reality (AR), graphics (GFX), display and projection, and specialist cameras including radio frequency (RF).
NEP will implement the specialised flypack, which is designed to withstand extreme weather conditions, and will be connected to the NEP's new ultra high definition centralised broadcast and media centre in London. NEP's Director of Technology, Donald Begg, is responsible for the new tools and technologies.
Extreme E will also integrate advanced drone technology into broadcasts to enhance the viewer experience with live mapping and overlays of race courses from drone footage.
Dave Adey, Head of Broadcast and Technology at Extreme E, added: "We are travelling to such remote locations with Extreme E, which means there will be no second chance when we get to site, so this test has proved essential, and seeing all the hard work in real life has been very gratifying."
"We can't wait to go racing later this year and show the world Extreme E through one of the most innovative productions I've ever worked on."
The announcement coincides with the off-road championship signing deals with Greek broadcaster Cosmote and Chinese distribution platform Channel Zero.
Under the terms of the agreement, Cosmote will not only show Extreme E live action and highlights shows, but the pay-television channel will also air a three-part documentary series about the off-road racing series; How to Build a Race Car, Making Tracks and The Electric Future.