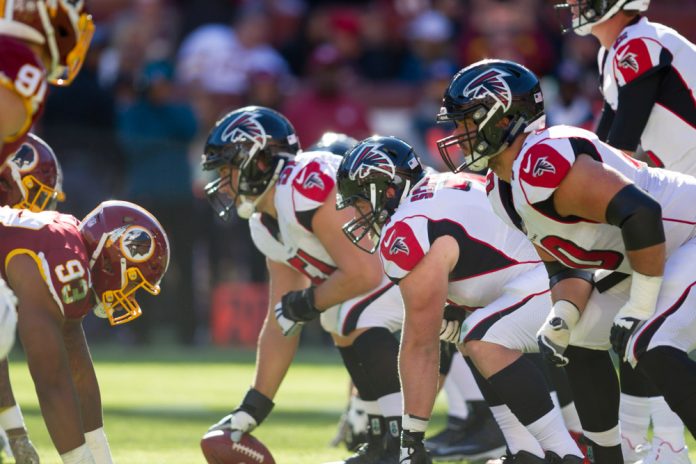 The National Football League's (NFL) sponsorship revenues have increased by over 10%, with earnings from gambling partnerships increasing by 25%.
In total the league's revenues have increased to $1.62 billion, up from the $1.47 billion recorded for the 2019/20 season.
Gambling and lottery companies have played a significant role in revenue generation, with 23 different betting sponsorship agreements penned by American football teams.
BetMGM led the way among the gambling operators with six different sponsorship agreements, whilst DraftKings, Caesars, Monkey Knife Fight and PointsBet all signed at least two each.
The Washington Football Team became the latest NFL outfit to enlist a betting firm as a partner, signing an agreement with DraftKings.
Outside of the gambling sector, Subway filled a crucial space as a restaurant sponsor, whilst medical device manufacturer Invisalign and financial services firm Truist also made significant contributions. A further $55 million was generated from the naming rights deals for the SoFi and Allegiant stadiums.
The 10% increase has made the NFL the most profitable of the major US sports leagues in terms of sponsorship revenue, followed by the National Basketball Association (NBA) at $1.4 billion, Major League Baseball (MLB) at $1.1 billion and the National Hockey League (NHL) at $650 million.
"What's most notable with these updates is that while the NFL continues to operate as a mass-reach platform for some of the usual suspects in sponsorship, it has quickly evolved as a marketing destination for new categories, lesser-known brands, and new executions," said Peter Laatz, Managing Director of IEG, the Illinois-based agency which carried out the research.
Although betting operators have benefited hugely from the sponsorship arrangements, rydeshare firms Lyft and Uber were forced to abandon nine different agreements with NFL teams, largely due to a significant decline in customers due to the COVID-19 pandmeic.
Regardless, the sponsorship revenue provides a much needed boost for the NFL, which recorded a 7% drop in TV viewership, largely due to competing with the country's other sports leagues on a packed TV schedule during the pandemic, as well as the spectacle of the 2020 Presidential election.