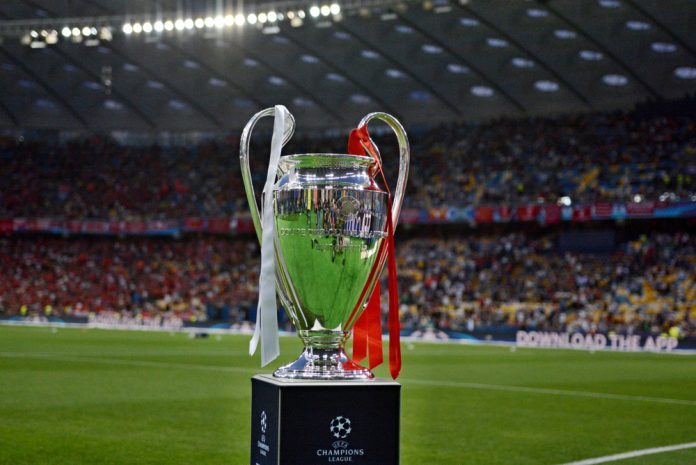 European stakeholders are set to meet later today to discuss revamping the current format of the UEFA Champions League, according to the PA news agency.
The governing body has debated increasing the tournament from 125 games to 225, and introducing 36 teams in the group stages instead of 32. All European domestic leagues will reconvene to discuss overhauling the UEFA Champions League, Europa League and Conference League from 2024.
According to the report, UEFA would scrap the Champions League's round-robin format, which often leaves qualifying teams with games to spare, in favour of the 'Swiss system'. The top eight teams in the table would qualify automatically for the last 16, and the next 16 teams would face off for the final eight places.
It is understood that the governing body is aiming to generate higher revenues and elevate fan engagement in the competition, whilst warding off a breakaway European 'super league'.
Last year, reports emerged that a handful of Premier League and La Liga teams had been approached to join a new 'super league'. In January, FIFA warned that any players who choose to compete in a new competition would be banned from further editions of the World Cup.
According to the PA report, an extra place would go to the French league and the remaining spots would be distributed based on UEFA's 'co-efficient' rankings and past historic performances, meaning the Premier League could have up to six clubs competing in the Champions League, sparking debate.
European Leagues President and Former UEFA President, Lars-Christer Olsson, said gave the overhaul his backing in December, explaining: "I think it could be possible to squeeze another four dates into the calendar if we can see what kind of effect it is having on national team matches and other things, but it's too early to say now, it needs to be part of our negotiations."
Meanwhile, Concacaf has also announced that it will reshape the Concacaf Champions League from the 2023/24 season.
The proposals would see the number of matches upped from 30 to over 140, with four groups of North American clubs, four groups of Central American clubs and two groups of Caribbean clubs to join in the group stages. Subsequently, there will be a 16-team knockout stage and a single-leg final to crown the champion.
"This is a hugely important development for Concacaf and for club football in our region. The Concacaf Champions League has grown impressively in recent years, but this new format will transform the competition and significantly increase its relevance throughout our confederation and globally," remarked Concacaf President, Victor Montagliani.
"It will elevate clubs and leagues throughout Concacaf with more exciting regional matchups that we know fans want to see. It will also provide a very competitive pathway to the FIFA Club World Cup as clubs from our region strive to succeed on the international stage."