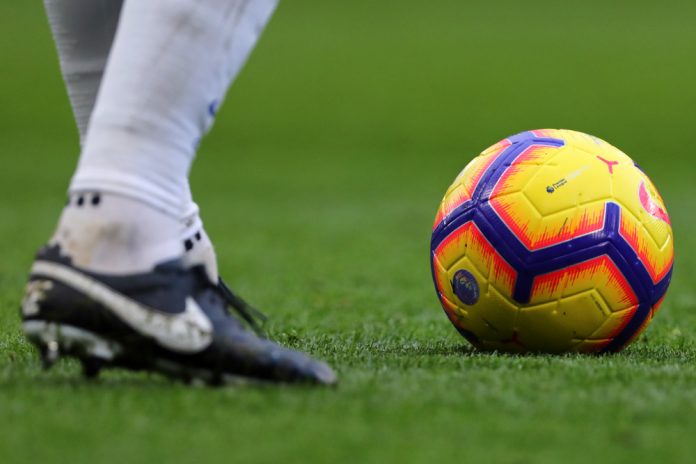 Sports streaming service DAZN is considering a bid for the next round of the domestic Premier League broadcasting rights in the UK, according to a report by The Telegraph.
The UK newspaper reported that DAZN is 'weighing up' throwing its hat into the ring for the rights to the English top flight for the 2022 to 2025 seasons, which are set to be awarded before May, with bidding closing later this week.
Sky Sports, BT Sport and Amazon Prime Video are all in the running for the domestic rights cycle, and it is believed that the value of the next cycle could decrease due to a shared agreement between Sky and BT, representing a drop of around £920 million.
DAZN already currently owns the exclusive Premier League rights in a handful of regions, including Spain, Canada and Japan. In 2019, it teamed up with top tier club Manchester City to act as the exclusive live host broadcaster for City's pre-season tour in Japan, expanding its broadcasting capabilities.
The streaming service is also in the market for the Serie A rights, having moved a step ahead of Sky in the bidding contest for the domestic broadcasting rights to Italy's top flight. 
However, the 'Netflix of sports' failed in its bid for the Ligue 1 and Ligue 2 amid French football's ongoing financial woes. Amazon, Discovery and DAZN all entered the race to take over the contract but none let the Professional Football League's (LFP) asking price.
Data released by Kantar Media at the beginning of the year showed that DAZN's rival broadcaster, Amazon, secured nearly half of the UK's streaming subscribers, with coverage of the Premier League boosting figures in 2020.
In 2020, a survey published by Grabyo revealed that more than half of sports fans in the UK favour streaming services, such as DAZN, over linear channels.The report stated: "Sports streaming platforms such as DAZN already offer this type of service in certain global markets, with DAZN achieving 950 per cent year-on-year growth in 2019."