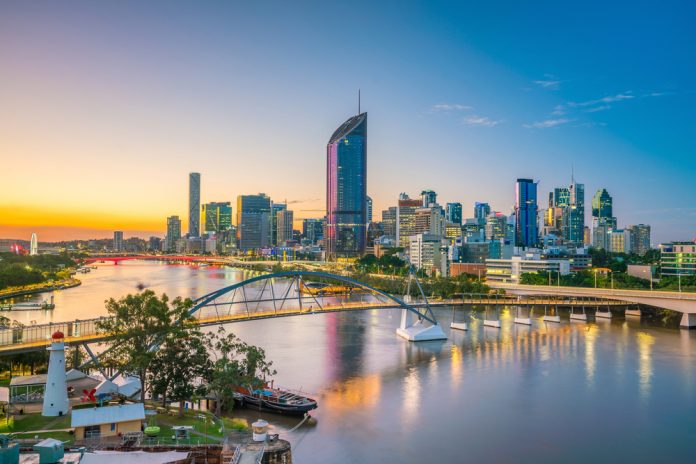 The International Olympic Committee (IOC) has identified Brisbane as the 'preferred candidate' to host the 2032 Olympic and Paralympic Games after commencing talks with the Australian city.
IOC President, Thomas Bach, confirmed that the committee has voted Brisbane as its first 'non-binding' choice to stage the Summer Games, with cities in Germany, Hungary, India, Indonesia, Qatar and Ukraine also eyeing a move to host the major sporting event.
The IOC's Future Host Summer Commission, which looks into interest in future editions of the Games, will engage in talks with the city's bid officials and the Australian Olympic Committee (AOC) in the coming months over the possibility of holding the games in Brisbane. The discussion will go to an IOC session if successful and be voted on.
Bach commented: "The commitment of Australia and Oceania to Olympic sports has grown remarkably since the fantastic Olympic Games Sydney 2000.
"This is why we see such strong public support. We decided to seize an opportunity to take to the next stage our discussions about returning 32 years later. In this way, we are also acknowledging the strength of the Australian team and other athletes from across the continent of Oceania at the Olympic Games over the past decades."
Bach also confirmed that IOC Vice President, John Coates, who also fronts the AOC, will not have any involvement in the process, given he is a known ally of Bach, amid rumours of a conflict of interest.
Last week, the committee unveiled its strategic roadmap for the next five years, Agenda 2020+5, which will be put to the upcoming IOC session in March.
According to Bach, Brisbane 2032 project is 'fully aligned' with the new agenda after the IOC published its feasibility assessment of Queensland city's bid.
The organisation cited Brisbane's long-term strategy to "to improve local transport infrastructure, to absorb demographic change and promote economic growth" as one of the primary reasons for selecting the city as its preferred bidder, along with a 'very advanced Games concept'.
Future Host Commission Chair, Kristin Kloster Aasen, told the Sydney Morning Herald: "It's a very advanced project that sits really well with us. It has an excellent masterplan. It bears the signs of a project that has been moulded for a number of years with high-level support [from the] government. Good legacy plan, good venue plan…there are many, many things that made us want to put this forward."
In addition, the IOC said that Australia has previous experience in hosting sporting tournaments. The country last staged the Olympics in 2000 which were held in Sydney, and it will also co-host the FIFA Women's World Cup with New Zealand in 2023.