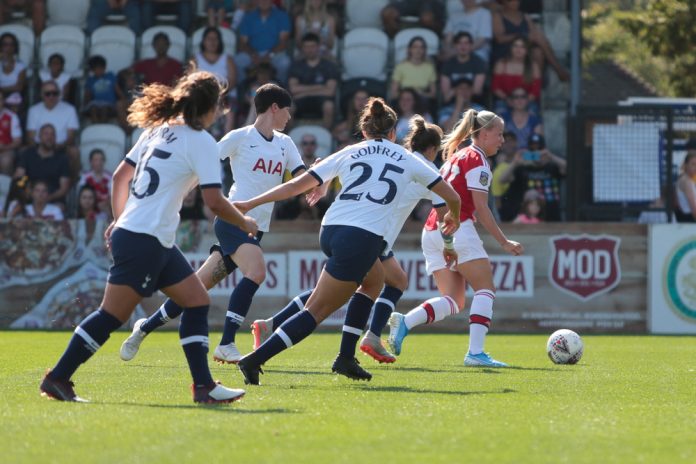 The 'overwhelming majority' of sports at the top level now offer equal prize money to men and women, although a gap still remains in football, golf and basketball, a BBC Sport study has found.
On International Women's Day, the news outlet published a report which surveyed 48 sports, showing that a total of 37 offered prize winning money, only three of which did not offer parity at any of its major championships or events.
The study – which the BBC noted would be affected by the pandemic – is the third edition of the report, with the last study released in 2017 and 2014 prior to that.
Although the biggest rift in prize money exists in football, golf and basketball, cricket has taken 'the biggest strides', after the UK-based The Hundred competition announced it would offer equal prize money to the men and women's tournaments for its inaugural season this summer.
In addition, the study highlighted that the overall prize pot for the 2022 Women's Cricket World Cup has been upped to $3.5 million from $2 million 2017, which saw the England women's team win $660,000. In comparison, England's male counterparts took home $4 million in 2019 from a total prize fund of $10 million.
Sports Minister Nigel Huddleston commented: "Women's sport continues to go from strength to strength.
"It's absolutely right that the rewards match that success and we have seen a significant levelling up in the prize money on offer in recent years.
"We must continue to push for greater participation, employment, commercial opportunities and visibility in the media for women's sport, to keep up this momentum."
Conversely, in football, it was pointed out that the winnings of the women's UEFA Champions League had decreased to €150,000 in 2020 and 2021, from €250,000 in 2019, whilst the men's prize pot has stayed the same at €250,000.
Furthermore, the overall prize money for the 2019 FIFA Women's World Cup was nine times less than the men's tournament, despite the fact that a study published in 2019 found that the US women's team – the reigning champions – generated more revenue than their male equivalents.
Additionally, the winners of the men's FA Cup receive £1.8 million, whereas the women's winning side pocket just £25,000 in comparison.
Female golfers were highlighted as some of the highest paid elite athletes but still earn a significant chunk less than male golfers. At this year's US Open, the men's prize money stands at $2.25 million, whereas the women will battle it out for $1 million.
Finally, this year marks the first time the Rugby League World Cup will offer prize money to both the women's and wheelchair teams, with all three tournaments scheduled to be staged concurrently due to the disruption caused by the COVID-19 crisis.