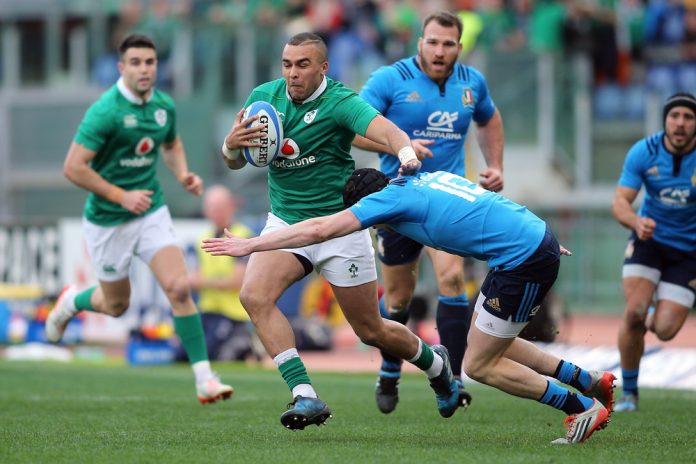 Six Nation Rugby Ltd's proposed agreement to sell a 14.3% stake in the organising body to Luxembourg-based private equity firm CVC Capital Partners has been completed.
As part of the 'long-term strategic partnership', which is subject to regulatory approval, CVC will invest up to £365 million in the Six Nations to 'grow and develop' the sport. The company will work with the unions of England, France, Ireland, Italy, Scotland and Wales, retaining a 85.7% share whilst still controlling commercial decisions.
In January, the private investment offer was approved by the French Rugby Federation (FFR). The report suggested that the fee would be paid out across five annual instalments.
"This is a pivotal moment in the history of the international game in Wales," stated Wales Rugby Union Chief Executive, Steve Phillips. "Ultimately, this deal will be a catalyst for the growth of our game.
"It will directly improve the international tournaments we participate in, further engaging new and existing fans alike.
"Increased interest drives other opportunities both on and off the field. Indirectly the investment will in turn provide the foundations on which the whole game can flourish."
Talks of discussions between the organisations and the company first emerged in February 2019. In 2018, CVC took a 27% in the top flight Gallagher Premiership and a 28% share in rugby union's Pro14 competition later in 2020.
Yesterday, CVC was also linked with a stake in Rugby Australia (RA) after the governing body 'approved a pathway' to pursue private investment.
A Six Nations statement read: "The CVC Fund VII investment into Six Nations Rugby will be paid to the six unions over a period of five years, reflecting the long-term nature of the partnership.
"This capital investment, combined with the expected growth of the tournaments, will help the unions to support the development of rugby at all levels in their respective territories over the years ahead."