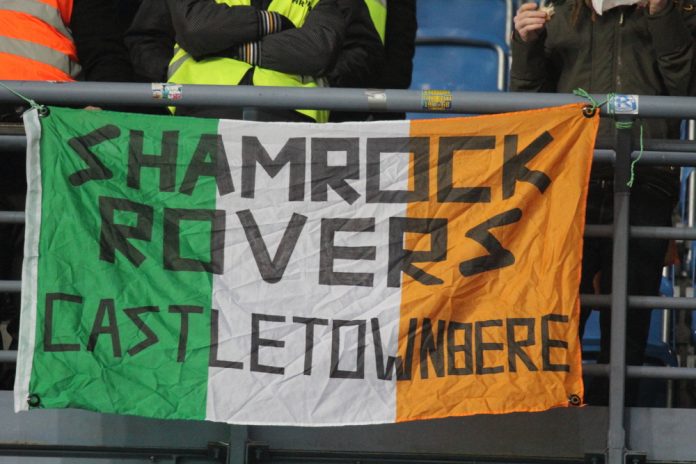 The League of Ireland will be excluded from a planned ban on betting sponsorships introduced by the Football Association of Ireland (FAI).
Two prominent Irish football clubs, 2020 FAI Cup winners Dundalk FC and South Dublin's Shamrock Rovers recently inked sponsorship arrangements with gambling operators BetRegal and 888 respectively.
Adopting a laid back approach to the issue, Mark Scanlon, Director of the League of Ireland, stated: "We are quite happy with our own stance but club matters are internal."
"As long as they fit within Uefa regulation and FAI regulations, we're happy with that. These things have continued to evolve over the last number of years; we have seen regulations come into place for areas like alcohol sponsorship and so on."
When asked whether the arrangements between betting operators and the two prominent football clubs was sending out a negative message to the Irish public, Scanlon remained committed to the League's hands-off approach, replying: "We made our decisions internally within the FAI and the board of the FAI, who considered all situations when deciding sponsors."
On the other hand, Chief Executive of the FAI Jonathan Hill described a potential deal with leading Irish bookmaker Paddy Power as 'not something they wanted to pursue'.
The announcements follow mounting calls from Irish sporting bodies for tighter restrictions on the relationship between gambling and sports in the country, with two of the country's major sporting authorities – the Gaelic Athletic Association (GAA) and Gaelic Players Association (GPA) – raising vocal concerns on the issue.
Both organisations have argued for the prohibition of gambling advertising during televised broadcasts of sports fixtures, and have been joined by the College of Psychiatrists of Ireland.
Additionally, The Irish Labour Party launched a bill last month – the Gambling (Prohibition of Advertising) Bill 2021 – which if passed will implement a 'whistle-to-whistle' ban on gambling advertising during televised broadcasts.
This followed the passage of the 'Interim Gaming and Lotteries Act' by the Dáil in December 2020, establishing the foundations for a sweeping reform of Ireland's gambling legislation in 2021.