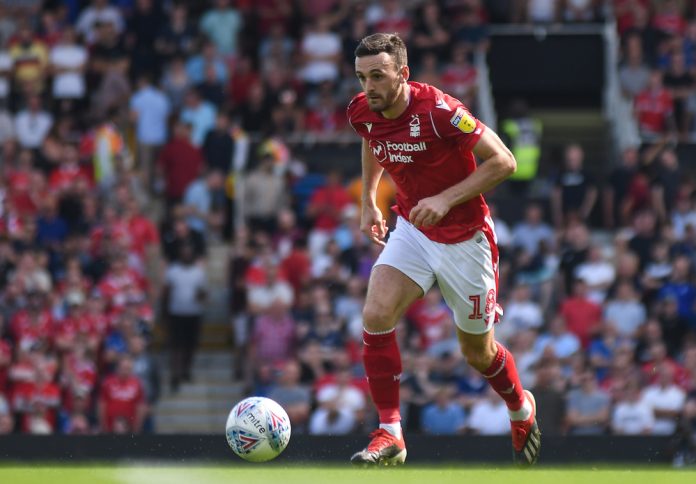 EFL Championship club Nottingham Forest are reportedly in talks with current front-of-shirt sponsor Football Index, after the firm entered administration this week.
Forest first signed Football Index as a shirt sponsor in 2019, in what was considered one of the biggest partnerships in the clubs history. The arrangement is due to expire at the end of 2021, although it has not been confirmed whether the team will scrap it entirely.
Speaking to the Daily Mail, a spokesperson for the East Midlands club said: "We are aware and monitoring recent media coverage concerning Football Index and are in dialogue with them over the matter."
Football Index is also a sponsor of fellow Championship team Queens Park Rangers, having signed a one-year deal in 2020, with an option for an extension by another year. The West London club, however, have declined to comment on the matter.
The online 'Football Stock Market' confirmed this morning that it had entered administration and suspended all its trading operations, following consultations with both the UK Gambling Commission (UKGC) and the Jersey Gambling Commission (JGC).
Due to the ongoing investigation into the firm's activities, the UKGC revealed this morning that its betting licence had also been suspended, under the terms of the 2005 Gambling Act.
The operator's troubles began last weekend, following its decision to dramatically reduce dividends on individual transactions, leading to an exodus of both investors and players.
As a result of the dividend reduction, the value of players on the exchange dropped significantly, leading to many traders allegedly losing thousands of pounds, with many taking to social media to voice their frustration.
Football Index also stated in this morning's announcement that it will embark on a 'restructuring arrangement' to meet the requirements of its player community as well as other major stakeholders.
Insolvency practitioners Begbies Traynor have been enlisted to assist with the implementation of the best 'outcome to customers,' as the company aims to restructure its trading platform.  
"Until such time as the administrators are in office, the platform will remain suspended and no trading or payment transactions, such as deposits and withdrawals, will be possible," Football Index stated.
"Once in office, the administrators will be in contact with customers, creditors, and other stakeholders. This interim step of suspending the platform is merely to ensure that everyone's rights are preserved in relation to funds held by BetIndex Limited."
Furthermore, the firm asserts that all trader's cash balances are being safeguarded by administrators in a 'segregated account,' and customers will be further communicated with regarding their liabilities.
"The Board have at all times been seeking the best way to sustain the platform as we believed a recovery was not only possible but also in the best interests of our customers," the company continued.
 "This decision is deeply regrettable and is the outcome we were seeking to avoid by restructuring dividends. However, we believe it is the most responsible route forward for our community given the situation as it has developed."