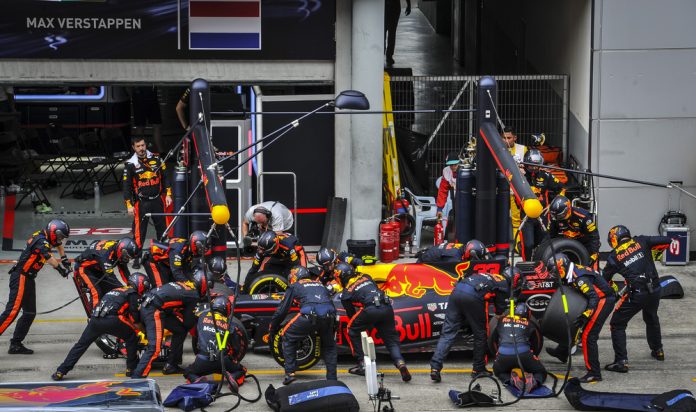 Formula One team Red Bull Racing has designated tech wellness company Therabody as its official recovery partner to 'power the world's fastest sport'.
At each race of the 2021 season, Red Bull driver Max Verstappen and other athletes will have access to and benefit from a range of Therabody's Bluetooth-enabled, percussive therapy devices that will be used to help optimise warm-up and recovery.
Red Bull racers will also have access to the first-ever hand-held percussive therapy device which has been developed by Therabody to accelerate recovery, along with a suite of wellness products, content and services.
"From the outside, Formula One might not seem like an intensely physical sport, especially for the mechanics in the garage," said Red Bull Racing Team Principal, Christian Horner. "But these guys work incredibly hard to be in the best condition possible and if they weren't, 1.82-second pit stops wouldn't be possible.
"The downside is that the intense preparation and repetition can lead to muscle soreness so teaming up with Therabody will help mitigate that and will help the Team recover faster so that they can perform at their best."
Therabody has deals in place with various sports teams and athletes across the globe, with La Liga giants Real Madrid one of the first football clubs to utilise the company's tech-powered solutions.
Premier League clubs Manchester City and Arsenal have recently enlisted the US firm to enhance performance and recovery processes, along with Liverpool and England defender Trent Alexander-Arnold.
Therabody Founder and Chief Wellness Officer, Dr. Jason Wersland, added: "The Red Bull Racing Team is globally renowned for its speed. From the drivers to the pit crew, each member works incredibly hard physically and mentally, and effective recovery is critical to the team's success.
"Therabody is honoured to be supporting the Red Bull Racing Team and developing protocols that will help improve their recovery and maximise their performance."