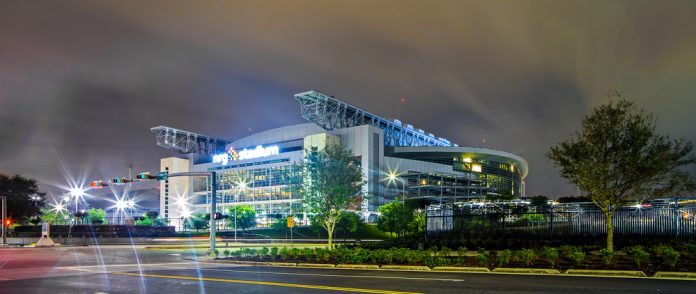 Organisers in the city of Cincinnati are hopeful that the Paul Brown Stadium, home of National Football League's (NFL) Cincinnati Bengals, will act as a host venue of the 2026 World Cup.
The city, the third largest in the state of Ohio, is one of the 17 locations competing to become one of the hosts of the tournament, which will take place across the US, Canada and Mexico as a trans-North American event.
Speaking to reporters, FC Cincinnati President, Jeff Berding, said: "Today's discussion, our virtual meeting, really focused on the specifications of Paul Brown Stadium to conform to FIFA regulations to host the best soccer players in the world right here in my hometown, right here in Cincinnati."
Members of the city's World Cup Bid Committee conducted a virtual meeting on 9 March to discuss necessary preparations for the bidding contest.
Redevelopment of the 67,402-seater Paul Brown Stadium was identified as a priority by the committee, in particular structural changes such as an expansion of the field-level surface, removal of the lower four corners and a switch from artificial turf to natural grass. 
"The FIFA experts shared their insights and requirements to help guide our planning process. We covered literally the grass and the foundation under the grass. We talked about sight lines. We talked about the overall site on the riverfront and more," Berding continued.
"The county confirmed, Hamilton County confirmed that the timing is good for our World Cup bid as they are in the process of a master plan for Paul Brown Stadium and can overlay the FIFA specifications at the same time as the master-plan process."
In addition to Cincinatti, the American cities of Atlanta, Baltimore, Boston, Cincinnati, Dallas, Denver, Houston, Kansas City, Los Angeles, Miami, Nashville, New York, Orlando, Philadelphia, San Francisco, Seattle, and Washington, DC are all preparing bids.
Meanwhile, the Canadian cities of Edmonton, Montreal and Toronto, and the Mexican cities of Gaudalajara, Mexico City and Monterrey are also planning on contesting.
Houston 2026 World Cup Bid Committee officials met with FIFA and US Soccer representatives yesterday, to showcase the most populous city in Texas' hosting expertise and capabilities. The meeting took place at the NRG Stadium, the planned venue for World Cup matches and home of the Houston Texans NFL franchise.
President of the Houston Delegation, Chris Canetti, remarked: "We are excited for the opportunity to engage with FIFA and US Soccer and discuss Houston's unmatched operational readiness to host World Cup matches in 2026.
"We are fortunate to have such a world-class facility as part of our amazing network of infrastructure. NRG Stadium is a key element to the bid, and we are eager to show how the stadium can seamlessly deliver for FIFA as it has done time and time again for other major events."