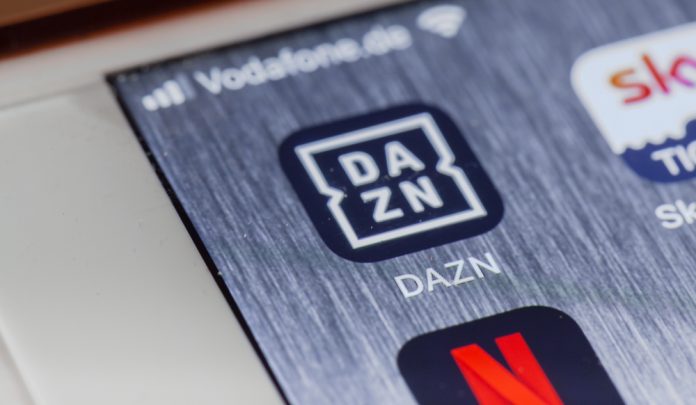 Digital sports streaming service DAZN has landed the bulk of the domestic broadcast rights to the Serie A for the 2021 to 2024 cycle, fending off a bid by rival incumbent broadcaster Sky Italia.
Following a long and drawn-out assignment process, DAZN's €840 million Telecom Italia-backed (TIM) offer to screen seven exclusive games per match week and co-exclusive rights to three additional matches was finally approved by top flight Italian clubs.
According to Italian news agency Ansa, 16 teams voted in favour of the subscription service's bid, with four votes against.
Serie A clubs began to grow restless after failing to return a decisive vote on the assignment of the coveted rights package over two assembly meetings. With 14 votes needed to push through an agreement, 11 teams previously voted in favour of DAZN's offer with nine abstentions on both occasions.
It has now been reported that Benevento, Bologna, Cagliari, Roma and Spezia all changed their stance and voted in favour of DAZN's offer to complete the deal.
Sky, on the other hand, tabled a €750 million bid for one of the mixed marketing packages on offer. The pay-television broadcaster also pledged to pay €505 million up front as part of the proposal, including the disputed settlement of the final instalment for the 2019/20 campaign.
Earlier in the week, Sky penned a letter to the Italian football governing organisation, warning that an agreement with the digital streaming service could 'undermine the competitive dynamics that the Lega has a duty to ensure'.
Concerns were also expressed by clubs that an exclusive streaming agreement was not compatible with the country's inconsistent internet connectivity and thus, could restrict the competition's reach.
According to Reuters, Lega Serie A will continue the conversation with the pay-television broadcaster over the non-exclusive rights to air three games per matchday, although it has not been confirmed whether Sky will challenge the league over the assignment of the rights.
Under the terms of DAZN's agreement, which will be active from July, TIM will cover around 40% of the total rights fee, which is valued at around €340 million per year. In return, TIM customers will benefit from dedicated DAZN service offers, including Serie A matches.
At the same time, TIM will support migration from satellite to the streaming platform through its Ultrabroadband coverage available in Italy on the fixed network, in addition to the mobile network, Fixed Wireless Access (FWA) and satellite WIFI.