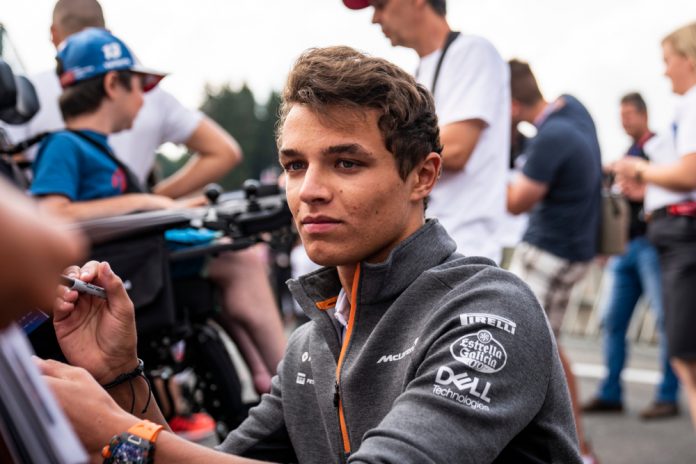 Formula One has named Zoom Video Communications as the official unified connection platform of the race series.
As part of the multi-year partnership, Formula One will utilise Zoom's services to provide new business and hospitality opportunities for stakeholders throughout the upcoming 2021 season.
In addition, the two parties have announced that Virtual Paddock Club initiative – formed as a joint venture during the coronavirus pandemic – will continue throughout the new campaign to boost value for its sponsors. However, select guests will now be able to join the Virtual Paddock club onsite, depending on the local restrictions in place at certain races, whilst others can use Zoom Rooms to access set up in the Paddock Club Business Lounges to conduct other business.
Janine Pelosi, Zoom Chief Marketing officer, remarked: "While the 2020 season has shown that the Virtual Paddock Club offered an engaging VIP sports experience despite the limitations set by the global pandemic, this new season provides an opportunity for a seamless hybrid model including virtual and on-site activations where the situation allows – offering the best of both worlds for enterprises and their VIPs."
Zoom, which joins Formula One's second tier portfolio of official partners, will also help to reduce the event's carbon emissions by supporting remote workings and the hosting of virtual meetings.
Meanwhile, the motorsport series is expected to grow its audience to one billion fans who claim interest in the sport by April 2022.
According to statistics cited by Nielsen Sports, the continued success of Formula One's popular 'Drive to Survive' series on Netflix has increased the uptake in interest from a younger demographic, with the 16-35 age bracket accounting for 77% of growth over the course of the last 12 months.
Maximising engagement with a younger age band, 'diversifying its output' and expanding Formula One's reach to alternative OTT subscription platforms has been identified as integral to the series' strategy.
"Nielsen's research is important in the understanding of our sport, and how fans are engaging with it," explained Matt Roberts, Director of Research and Analytics at F1. "The increase in interest we have seen is hugely encouraging and reinforces F1 as one of the leading global sports properties.
"In particular, the growth in interest among 16-35 year-olds shows that F1's commitment to digital, social and E-sports programmes are having a tangible impact."