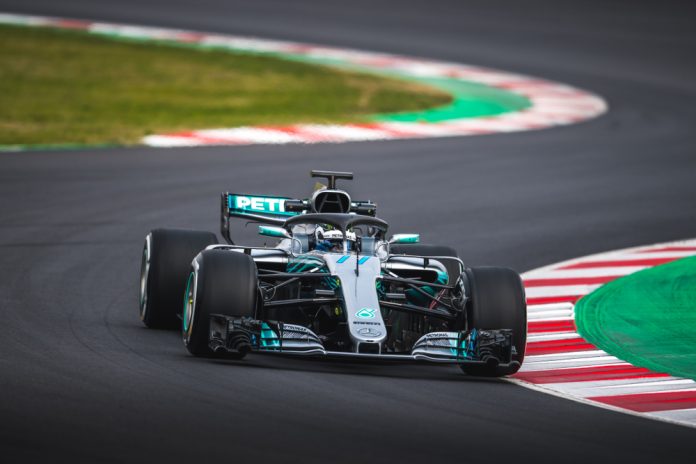 Mercedes' Formula One and Formula E teams have entered into partnerships with software firm TeamViewer.
The company will ensure the Mercedes race teams are more efficient, with optimised remote operations and enhanced connectivity between team processes trackside and back at base, and enabling remote working and IoT solutions across multiple sites to reduce the teams' carbon footprint.
In return, the global business – which was recently announced as Manchester United's new principal shirt partner – will receive prominent branding on both cars and the drivers' racing suits.
"By working together across Formula One and Formula E, we can drive gains in technology performance, and we will help optimise remote operations for many companies across the globe," commented Mercedes-Benz Motorsport Chief Executive, Toto Wolff.
"In addition to our own ambitions in terms of sustainability, we are convinced that the growth of companies like TeamViewer will make a meaningful difference to CO2 emissions on a much greater scale. I'm excited to welcome them to the team – and looking forward to seeing their brand enter the global stage with our Monaco races in May."
Enhancing TeamViewer's position in the sports sector, the firm's agreement with Mercedes, along with Manchester United, forms 'a key pillar of TeamViewer's marketing strategy to invest in its brand equity globally', according to the joint statement.
Oliver Steil, CEO of TeamViewer, added: "TeamViewer and Mercedes share the same values of performance, innovation, and engineering. This partnership is a key pillar in our strategy to build a truly global tech brand, while creating new opportunities to transfer use cases from the fastest-moving and most data-driven sports into the industrial environment of our customers."