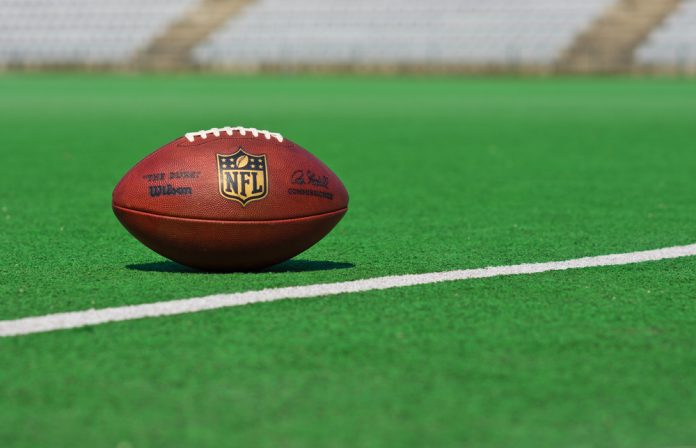 The National Football League (NFL) has formally ratified plans for the expansion of the regular season to 17 games from the 2021 campaign following a virtual meeting between franchises.
Proposals for the season extension were agreed last year when players convened with the league to discuss a new collective bargaining agreement (CBA), marking the first alteration in season length since 1978, when the league schedule changed to include 16 regular season fixtures, upping the original schedule from 14.
Furthermore, the decision means that the preseason calendar will be cut from four games to three, whilst the regular season will commence on the day after Labor Day in September as usual.
As a result, the 17 games will be staged across 18 weeks, meaning the Super Bowl LV will be delayed each year by a week, with the next edition of the annual championship game now pencilled for 13 February 2022.
NFL Commissioner, Roger Goodell, explained: "This is a monumental moment in NFL history. The CBA with the players and the recently completed media agreements provide the foundation for us to enhance the quality of the NFL experience for our fans. And one of the benefits of each team playing 17 regular season games is the ability for us to continue to grow our game around the world."
The shift – which will change how player practice schedules and revenues are managed – will also see each of the 32 franchises play one home game overseas at least once every year from 2022, with the NFL aiming to host four games internationally per season in Canada, Europe, Mexico, South America or the UK.
Furthermore, players are also set to benefit from 48.5% of shareable revenues, increasing from 47% last season, as a result of the addition of an extra game to the regular season, although player salaries will remain unchanged.
The NFL Players Association (NFLPA) said in a statement: "Since players share the revenue that is brought into the NFL, more money for the NFL means more money for the players as well. The new CBA also increases the players' revenue share as part of the negotiated media kicker, which comes into effect when we play 17 regular season games. As a result, players will see even larger revenue increases in future years, when the new media revenues really begin."
The announcement follows on from a series of long-term media rights tie-ups with the NFL's media partners said to be worth a record $110 billion collectively. The NFL confirmed that the  broadcasting deals were negotiated in full contemplation of the expanded season schedule.
Today also marks the departure of Alistair Kirkwood as Managing Director of NFL UK, bringing to an end his two-decade long tenure with the organisation, overseeing the growth of the league's fanbase across the region by expanding its commercial portfolio.