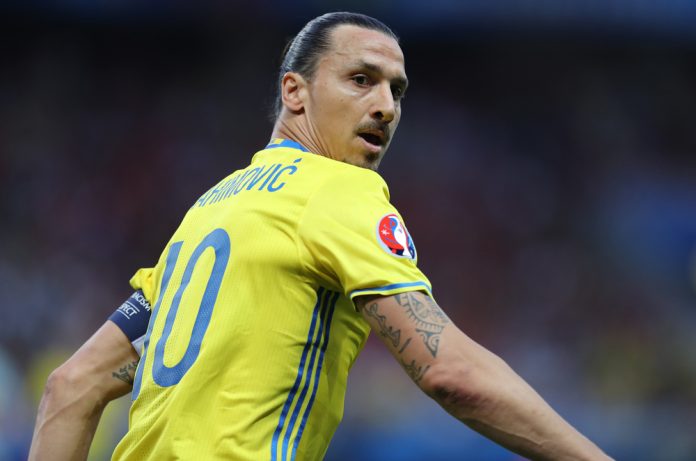 AC Milan's Zlatan Ibrahimovic may face a three-year ban due to his connections to online sports betting operator BetHard, with both FIFA and UEFA said to be preparing to take action against the forward.
Ibrahimovic, who played a part in the Serie A side's Europa League qualifier against Shamrock Rovers last year and Sweden's World Cup qualifying tie against Georgia just last month, may be in breach of FIFA and UEFA rules which do not allow players who compete in tournaments to have financial interests in gambling firms.
Possible sanctions for violating these rules include fines, in addition to a maximum suspension of three years from all football-related activities.
According to Swedish newspaper Aftonbladet, the 39-year-old owns a 10% share in the Malta-based operator.
The report also revealed that the Swedish Football Association (SvFF) has been monitoring the situation for around three years, which explains why the Swedish international was absent from the country's 2018 World Cup campaign in Russia after he was expected to return to the national team fold.
Speaking in 2018, Hakan Sjostrand, General Secretary of the SvFF, said: "According to FIFA's regulations and code of ethics, no player may directly or indirectly own shares in betting companies. 
"I stick to the facts and can only account for what applies to all nations and players who will participate in the World Cup."
The striker's company is allegedly the fourth-largest investor in BetHard, which reported profits of £25.76 million profit after tax in 2019.
Ibrahimovic, who was named as BetHard's global brand ambassador in March 2018, said at the time: "I have obviously been intensively courted by betting companies throughout my career, but up until now I have not been presented to anything that has triggered me", said Zlatan Ibrahimovic on his promotion of BetHard.
"With Bethard, there was something different. It's a company with Swedish roots, the founders are from my hometown and they are true challengers who really wants to do things differently."
However, months after the agreement was inked, Football Association (FA) opened an investigation into the then-Manchester United forward's links with the company, with the governing body's rules prohibiting active players from promoting, consulting or being involved with betting enterprises.
Speaking to the Daily Mail this week, Erik Sharp, CEO of BetHard, remarked: "These are questions that should be asked to FIFA. We have an agreement with Zlatan that we follow and if problems arise, we will handle it together with him."
Sjostrand, on the other hand, refused to 'speculate on potential sanctions' when pressed on the matter of the player – who is expected to ink fresh terms with AC Milan in the summer – earlier this week.