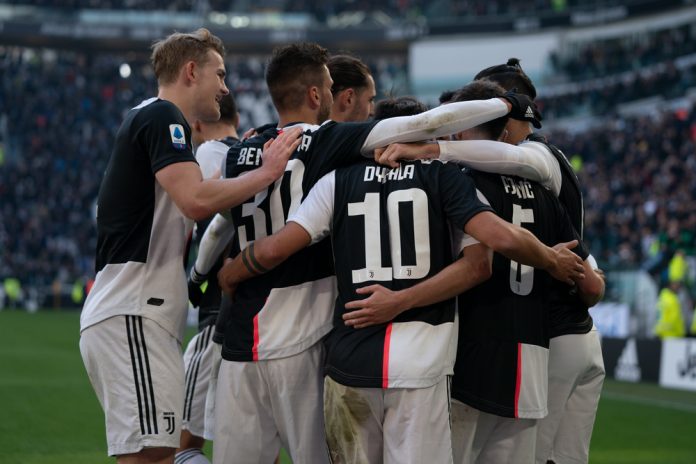 The Italian Football Federation (FIGC) has approved the creation of a new 'anti-Super League' rule, which will allow the body to ban clubs partaking in privately run leagues from competing in domestic competitions.
The clause was approved by the council that includes Inter Milan CEO Giuseppe Marotta and was brought about after three top-flight Serie A clubs – Juventus, Inter Milan and AC Milan – threatened to break away and sign up to the controversial European Super League (ESL).
Although Inter Milan has formally withdrawn from the tournament after the 'big six' Premier League teams backed out within a 48-hour window, Juventus and AC Milan have left the door open for the ESL. Nonetheless, Juventus Chairman Andrea Agnelli conceded that the tournament was unlikely to happen.
Discussing the rule after an FIGC Federal Council meeting on Monday, the authority's President Gabriele Gravina explained: "Those who believe they have to participate in a competition not authorised by FIGC, UEFA and FIFA, lose membership.
"At the moment we have no news of who remained and who left the Super League, this rule refers to national licences. It is clear that if on June 21, the deadline for registration applications, someone still wants to participate in competitions of a private nature, they will not take part in our championships."
Moreover, the decision makes the FIGC the first footballing authority to take concrete measures against the clubs involved in the proposals, after the Premier League announced it was looking to revise its rules to prevent a repeat of the debacle.
The Spanish LaLiga, however, said it was 'not talking about sanctions' for FC Barcelona, Real Madrid or Atletico Madrid, after LaLiga President Javier Tebas insisted the organisation would not 'rush into things'.
Gravina added: "Anyone who has interpreted the Super League as an act of weakness on the part of some clubs experiencing a period of economic difficulty…are wrong. It is certainly a delicate issue to be explored.
"The implementation of reform of the (domestic) championships in a short time remains fundamental."