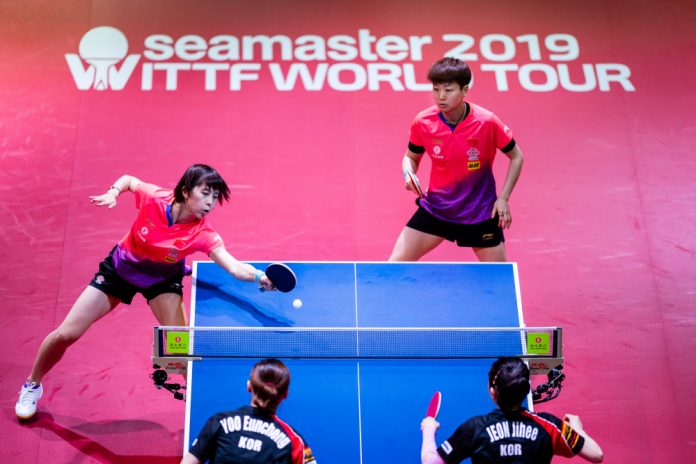 World Table Tennis (WTT) has inked an agreement with terrestrial and satellite broadcaster TV Tokyo, which runs until 2024.
The Japanese broadcaster has finalised a deal with the International Table Tennis Federation (ITTF) which will see TV Tokyo provide coverage of the WTT competitions, including Grand Smashes, the ITTF World Championships and the World Youth Championships.
TV Tokyo first aired the ITTF World Table Tennis Championship in 2005 and has now become the first broadcaster to make a long-term commitment to the organisation.
Ichiro Ishikawa, President of TV Tokyo Corporation explained: "We are very delighted and excited about being able to continue our relationship with WTT. With the World Championships and new WTT events, we continue to strive to provide the best actions of Japanese players as well as the players across the world to the fans in Japan."
IMG, which manages the international rights sales for WTT, will also manage broadcast production oversight of events, betting streaming and data rights through the IMG Arena division.
The agency will also handle non-exclusive sponsorship sales and have a 'general mandate to grow the sport of table tennis globally'.
"We are delighted to welcome TV Tokyo as WTT's first television broadcast partner," added ITTF Chief Executive and WTT Director, Steve Dainton. "TV Tokyo has been a strong, long-term broadcast partner and we value their loyalty.
"Through this partnership, we are pleased to provide our Japanese fans the opportunity to watch table tennis of the highest standards as well as catch their favourite local heroes compete against the best in the world."
Marking the first time the US has staged the ITTF's flagship competition – the World Table Tennis Championships – the 2021 edition of the tournament is set to take place in Houston, Texas, later in November.