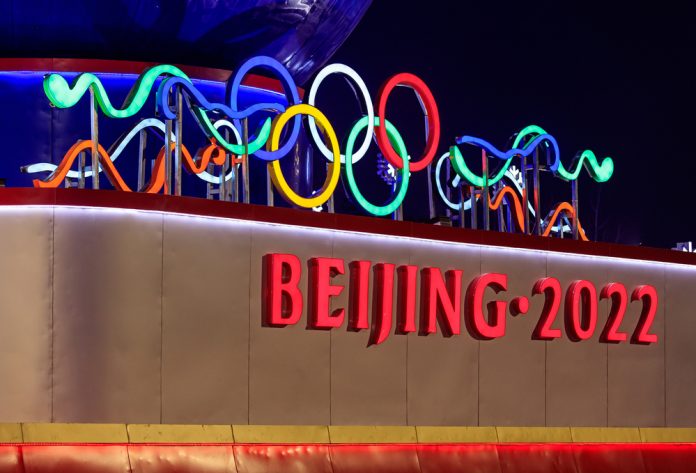 Pressure is mounting on the International Olympic Committee (IOC), along with sports federations, sponsors and athletes, as calls for a boycott on the 2022 Winter Olympic Games in Beijing begin to build.
With the Winter Olympics now less than a year away, US House of Representatives speaker Nancy Pelosi has proposed a 'diplomatic boycott' on the Games by world leaders to 'draw attention to the human rights violations committed by the Communist Party'.
She also added that by competing in the sporting event, the US would become 'complicit' with China's alleged human rights violations.
"Let's not honour the Chinese government by having heads of state go to China," Pelosi said at a hearing of the US Congress' Human Rights Commission, according to Reuters.
"For heads of state to go to China in light of a genocide that is ongoing… really begs the question, what moral authority do you have to speak again about human rights any place in the world?"
The sentiment was echoed by Lhadon Tethong of the Tibet Action Institute, who told The Associated Press in an exclusive interview that 'the time for talking with the IOC is over' and the event 'cannot be Games as usual or business as usual'.
"The situation where we are now is demonstrably worse than it was then," Tethong noted, pointing out that the IOC said the 2008 Olympics would improve human rights in China. "If the Games go ahead, then Beijing gets the international seal of approval for what they are doing."
Speaking at a video event in February marking the one-year countdown to the Winter Games which commences on 4 February 2022, six months after the 2020 Tokyo Summer Games concludes, IOC President, Thomas Bach reaffirmed: "The Olympic Winter Games Beijing 2022 will be a great moment to bring the world together in a spirit of peace, solidarity and friendship."
Furthermore, China's embassy spokesman Liu Pengyu responded, telling Reuters: "I wonder what makes some US politicians think they actually have the so-called 'moral authority'? On human rights issues, they are in no position, either historically or currently, to make wanton groundless criticism against China."
The IOC is also facing mass public opposition to the upcoming 2020 Tokyo Olympics, after a new survey published by daily newspaper Asahi Shimbun found that more than 80% of Japanese people do not want the Games to go ahead.
Breaking down the poll, it was revealed that 43% of respondents want to see the Games cancelled whilst an additional 40% want a further postponement.
Japanese automotive manufacturer and sponsors of the delayed Tokyo 2020 Olympics Toyota has already admitted it is 'conflicted' over the Games, and Chief Executive of Rakuten, a Japanese e-ecommerce company has now slammed the sporting event as a 'suicide mission'.
"It's dangerous to host a big international event from all over the world," Hiroshi Mikitani told CNN. "The risk is too big and… I'm against having the Tokyo Olympics this year."