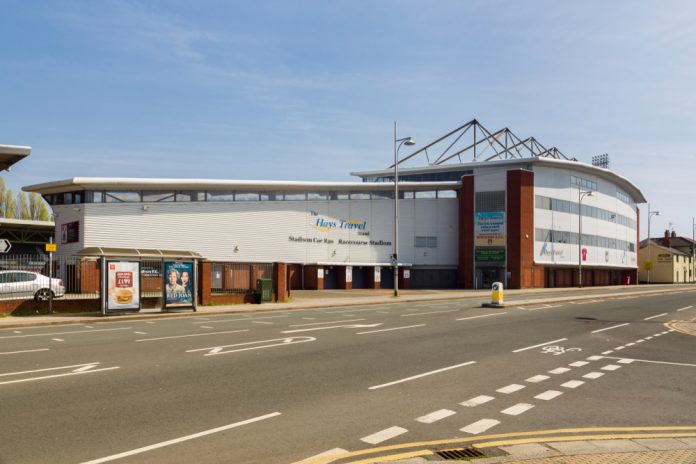 Wrexham AFC owners Rob McElhenney and Ryan Reynolds have negotiated a deal with Disney-owned FX Entertainment for a two-season documentary series centred around the famous acting duo's takeover of the Welsh club.
The cable network has commissioned an access-all-areas docu-series titled 'Welcome to Wrexham', executive produced by McElhenney, Reynolds, Nick Frenkel and John Henion, and produced by Broadwalk Pictures, with UK and world broadcasters set to be announced in due course.
Charting the Hollywood stars' 'crash course in football club ownership' and following the journey of 'inextricably connected fates of a team and a town counting on two actors to bring some serious hope and change to a community that could use it', the docu-series was first touted when McElhenney and Reynolds completed the takeover of the non-league team.
Nick Grad, President Original Programming at FX Entertainment, explained: "Rob McElhenney has been an all star on Team FX for years and now has partnered with the formidable Ryan Reynolds to bring glory to the 'Red Dragons' in the docu-series, Welcome to Wrexham.
"Rob and Ryan will take fans inside the sport as never before, pairing their genuine love for the game with the welcome challenge of building on the heritage of this club."
In November last year, the actors revealed plans to turn Wrexham into a 'global force' after the Wrexham Supporters Trust voted in favour of the RR McReynolds Company acquiring 100% control of the club.
Speaking to Insider Sport at the time of the takeover, Wrexham Director Spencer Harris said on the film: "If you look at what these guys are trying to do with the club, what better way than to get worldwide exposure to the brand that they're trying to create and build than to expose that to a worldwide audience through a documentary?
"It will have a sprinkling of not just sport and local people in the area and what's happening around the football club with this change of ownership, but we'll have links to Hollywood and the entertainment business through the likes of Rob and Ryan, and their involvement in this going forward.
"When you marry the two, it should be compelling viewing but not just that, be part of a really clever strategy to grow the brand of Wrexham AFC."
Since suffering relegation to the-then Conference in 2008, Wrexham has failed to restore its English Football League (EFL) status. The Welsh club is currently in place to finish in the National League play-offs, sitting sixth in the league rankings.