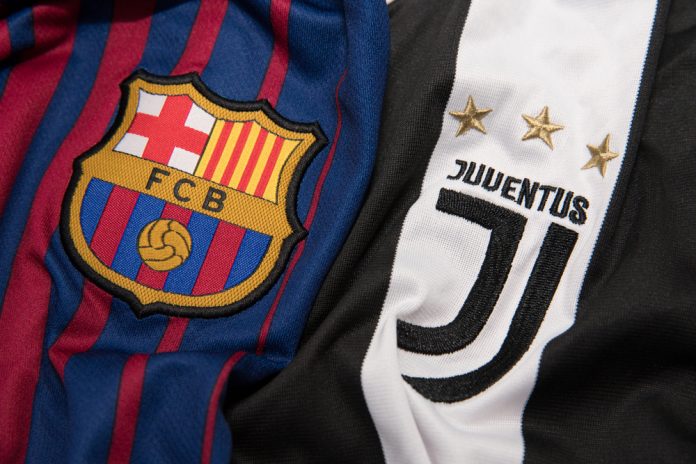 European Super League (ESL) founding clubs FC Barcelona, Juventus FC and Real Madrid CF have described UEFA's disciplinary proceedings as 'insistent coercion'.
The three teams are the only remaining members of the breakaway project, as the nine other founding members from the Premier League, Serie A and La Liga withdrew from the planned tournament shortly after its announcement.
UEFA announced yesterday that disciplinary proceedings had been initiated against the three teams, which remain committed to the project, with a two-year ban from all European competition and a potential penalty.
A joint statement from the clubs read: "FC Barcelona, Juventus FC and Real Madrid CF wish to express their absolute rejection of the insistent coercion that UEFA has been maintaining towards three of the most relevant institutions in the history of football.
"This alarming attitude constitutes a flagrant breach of the decision of the courts of justice, which have already made a clear statement warning UEFA to refrain from taking any action that could penalise the founding clubs of the Super League while the legal proceedings are ongoing.
"Therefore, the opening of disciplinary proceedings by UEFA is incomprehensible and is a direct attack against the rule of law that we, the citizens of the European Union, have democratically built up, while constituting a lack of respect toward the authority of the courts of justice themselves."
In addition to condemning UEFA's 'coercion', the trio had previously expressed outrage at the 'intolerable pressure' put upon them by third parties to desist from their attempts to 'provide solutions to the football ecosystem'.
The other clubs involved in the breakaway league – AC Milan, Atletico Madrid, Arsenal, Chelsea, Inter Milan, Liverpool, Manchester City and Manchester United – will not face disciplinary action.
However, they have agreed to make a combined donation of €15 million to support grassroots and childrens football, whilst 5% of their revenue derived from UEFA tournaments will also be distributed
UEFA had earlier stated that it intends to 'take whatever action it deems appropriate against those clubs that have so far refused to renounce the so-called 'Super League'.
Additionally, Juventus is under increasing pressure from Italy's domestic football authorities, facing a potential expulsion from Serie A, according to league President, Gabriele Gravina.
The legal case between UEFA, FIFA and the ESL had previously been escalated to the European Court of Justice, following calls from a Madrid Court for the continental legal authority to investigate whether the aforementioned governing bodies were breaching European Union competitiveness laws by preventing the breakaway league.