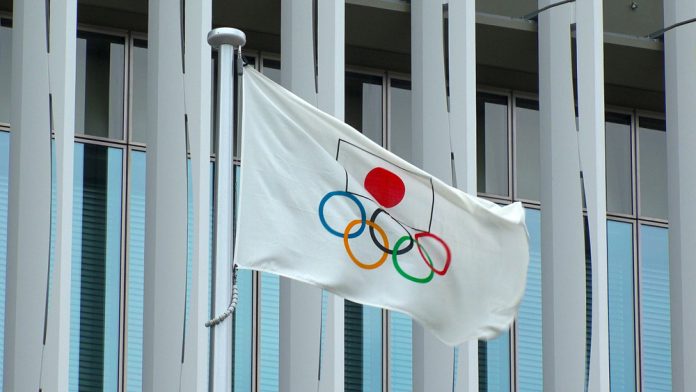 The Tokyo 2020 Organising Committee has reiterated that no board members support the cancellation of the upcoming Olympic Games, as public opposition continues to rise.
Japan is currently struggling to contain the coronavirus as the Indian variant continues to spread across the country, and only 5% of the population is fully vaccinated against the infection.
However, Toshiro Muto, Chief Executive of the Committee, speaking at a Press Conference on Wednesday, detailed that no board members had 'explicitly' called for the Games to be cancelled.
"There has been some feedback pertaining to potential cancellation or postponement, but nobody has explicitly mentioned that we should cancel or postpone the Games," he said.
"Rather, the board members mentioned that Tokyo 2020 has come this far and things are being properly managed. We need to communicate that to the Japanese people."
The Chief Executive's comments follow calls from Asahi Shimbun, an official media partner of the games, for the competition to be cancelled due to safety concerns regarding the pandemic.
In an editorial entitled 'Prime Minister Suga, please call off the Olympics this summer', the outlet stated that it is 'simply beyond reason to hold the Tokyo Olympics and Paralympics this summer'.
The article went on to criticise the central government, Tokyo metropolitan government and Olympic officials for 'forging ahead recklessly' and 'refusing to address the public's perfectly legitimate questions'.
This marks the first time an official partner has called for the total cancellation of the tournament, although some sponsors had earlier expressed concerns at the viability of the event, subsequently 'scaling back advertising campaigns'.
Muto continued: "Different news organisations have different perspectives on matters and that is very natural given their role in society. With regard to our partners, they are giving us their commitment in continuing to support the Games."
The committee Executive's statement follows a report published this week by the Nomura Research Institute (NRI), which found that although cancelling the event would cost Japan around $17 billion, the economic risk of another state of emergency should the COVID-19 virus spreading as a result of the event was greater.
Public opposition to the rescheduled games has risen sharply, with newspaper Yomiuri Shimbun finding that 59% of the Japanese public wanted the Summer Games to be cancelled, whilst a poll by TBS News disclosed that 65% of the public hoped the event would be cancelled or postponed.