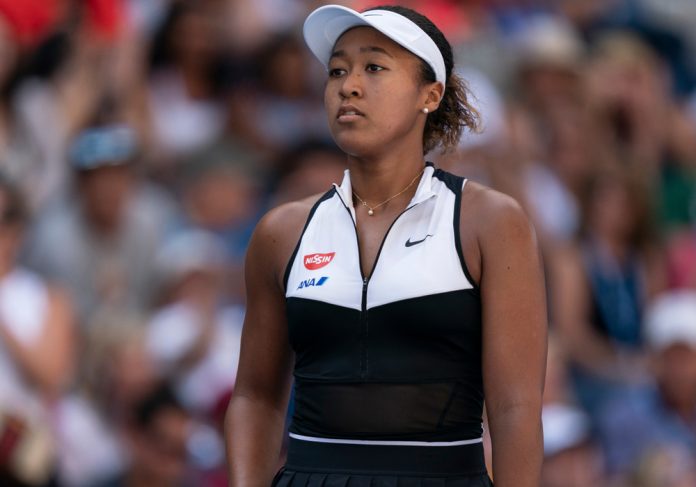 Japanese tennis star Naomi Osaka has received the backing of a number of major sponsors, including sportswear apparel brand Nike, after withdrawing from the French Open amid controversy.
After refusing to speak to the media post-match, the 23-year-old revealed she would not cooperate with the press and revealed her battle with mental health and 'long bouts of depression'.
The four-time major winner was subsequently hit with a $15,000 fine from tournament organisers who said that she could face expulsion before announcing herself that she would be stepping back from the court.
However, Nike – which struck an endorsement deal with Osaka in 2019 – pledged its support to the athlete, saying: "Our thoughts are with Naomi. We support her and recognise her courage in sharing her own mental health experience."
Similarly, Mastercard echoed the sportswear giant's thoughts: "Naomi Osaka's decision reminds us all how important it is to prioritise personal health and well-being. We support her and admire her courage to address important issues, both on and off the court."
In response to Osaka's decision, French Tennis Federation President, Gilles Moretton, said the news was 'unfortunate' in a statement.
"We wish her the best and the quickest possible recovery and we look forward to having Naomi in our tournament next year," he reaffirmed.
"As all the Grand Slams, the WTA, the ATP, and the ITF, we remain very committed to all athletes' well-being and to continually improving all aspects of players' experience in our tournaments including with the media like we have always tried to do."
Meanwhile, Japanese food company Nissin Foods said it will 'pray' for Osaka's 'earliest recovery' and wished her 'continued success'.
Osaka recorded a victory in her first match of the tournament, defeating Romania's Patricia Maria Tig before refusing to speak to the press and issuing a statement of her own which explained her reasoning why.
She wrote: "The truth is that I have suffered long bouts of depression since the US Open in 2018 [her first Grand Slam win] and I have had a really hard time coping with that.
"Anyone that knows me knows I'm introverted, and anyone that has seen me at tournaments will notice that I'm often wearing headphones as that helps dull my social anxiety. Thought the tennis press has always been kind to me (and I wanna apologize especially to all the cool journalists who I may have hurt), I am not a natural public speak and get huge waves of anxiety before I speak to the world's media.
"I'm gonna take some time away from the court now, but when the time is right I really want to work with the Tour to discuss ways we can make things better for the players, press, and fans."