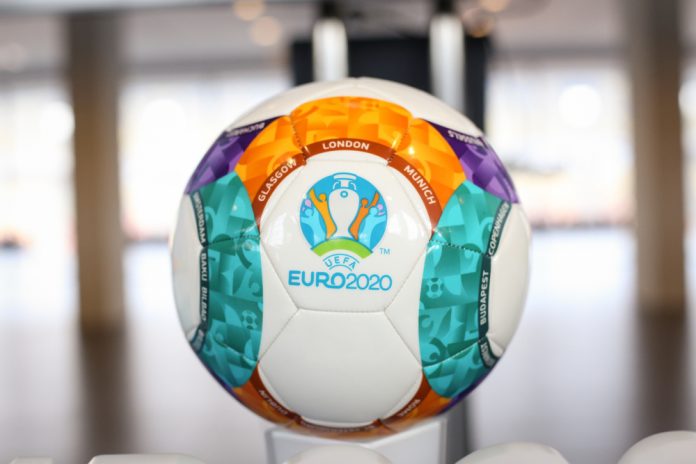 Calls for a suspension of gambling advertising during the 2020 UEFA European Championship by Ronnie Cowan, a Scottish National Party MP and gambling reform advocate, have received a response from ITV.
The free-to-air broadcaster said it intends to 'significantly reduce' the amount of gambling advertising shown on its network during the month-long tournament.
In its statement, ITV detailed: "The amount of gambling advertising around the live broadcast of football matches at the Euros will be significantly reduced compared to the 2018 World Cup."
"The majority of matches ITV plans to broadcast live will have no gambling ads under the 'whistle to whistle' ban and the remainder, which all have an 8PM kick-off, will have no gambling ads in the ad breaks before kick-off and before 9PM."
ITV syndicated 172 betting-related ads throughout its coverage of the 2018 FIFA World Cup in Russia, whilst over £2.3 billion was wagered in the UK on the tournament.
Speaking on Sunday, Cowan – who holds the position of Vice-Chair of the All-Party Parliamentary Group on Gambling-Related Harm (APPG GRH) – argued that 'it will be impossible' to watch the Euro 2020 tournament without being exposed to gambling advertising, whilst also emphasising 'bereaved families who have lost loved ones to gambling-related suicide'.
"I'm backing a ­suspension of gambling adverts on ITV during the tournament. Ads are already on display around the playing surface and elsewhere," the MP for Invercylde detailed.
"Children are exposed to them daily and the normalisation of gambling is gaining pace. Major reform is required."
Replying to Cowan's initial comments, a spokesperson for the Betting and Gaming Council (BGC) stated: "Betting advertising and sponsorship must comply with strict guidelines and safer gambling messaging is regularly and prominently displayed.
"According to the government, the rate of problem gambling is 0.5% and has been stable for the past 20 years. However, one problem gambler is one too many, which is why we will continue our work on further improving standards and promoting safer gambling."
Calls for a suspension of gamblng advertising during the month-long tournament were also echoed by The Big Step campaign last month. A total of 60 gambling law reform advocates joined the group – an initiative of the Gambling With Lives charity – in calling for an advertising ban.
The campaign detailed its suggestions in a letter to a number of broadcasters, including ITV, as well as BT Sport, TalkSPORT, Sky Sports, Channel 4 and Channel 5.
Gambling advertising has become a prominent issue in the ongoing debate surrounding the government's review of the 2005 Gambling Act, with a ban on betting company shirt sponsorships of football clubs regarded as one of the most likely outcomes of the regulatory overhaul.