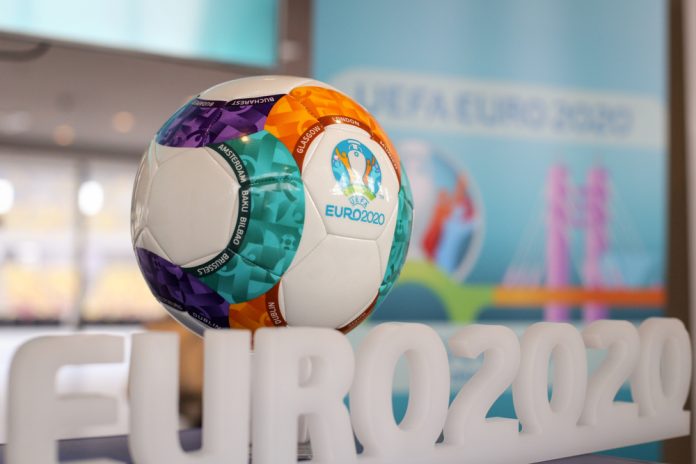 A peak audience of almost seven million tuned in on the BBC to watch the opening match of the highly anticipated 2020 UEFA European Championships, according to figures cited by Media Mole.
BBC One's coverage of the opening fixture averaged an audience of 5.17 million between 7pm and 10.10pm, according to the early statistics, with figures reaching over 5 million for the most part of the game that kicked off at 8pm.
Roberto Mancini's Italy got the Euro 2020 campaign off to a winning start, recording an emphatic 3-0 victory over Turkey in Group A, and the peak audience of 6.91 million came at approximately 8.43pm, just before the whistle blew for the end of the first-half as the two teams headed into the break in deadlock.
Prior to the tournament's kick-off, Nielsen Sports predicted that the BBC would be the 'favourites in the battle for social media during the Euros when looking at the counting KPIs in isolation'.
Although, the data and market measurement firm stated it was 'neck and neck' between the two broadcasters on engagements per 1000 followers, highlighting the importance of a 'smaller but potentially more valuable audience'
From Match of the Day presenter Gary Lineker, to headline names Alan Shearer, Rio Ferdinand and Cesc Fabregas, the BBC assembled a host of stellar names to dissect all of the action on the pitch.
Over at ITV, Mark Pougatch leads the presenting team alongside the likes of Roy Keane, Gary Neville and Patrick Vieira, who will be providing their off-pitch analysis.
Nonetheless, the BBC were hit with complaints for showing footage of Christian Eriksen receiving CPR on the pitch in front of fans after the Denmark midfielder collapsed in the Euro 2020 fixture against Finland.
The free-to-air broadcaster has since apologised for the images shown, although the BBC insisted it was not solely responsible.
"We apologise to anyone who was upset by the images broadcast," a BBC spokesperson explained.
"In-stadium coverage is controlled by UEFA as the host broadcaster, and as soon as the match was suspended, we took our coverage off air as quickly as possible."
Pundit Lineker, who headed up the BBC's coverage of the game, also tweeted: "I understand some of you would have been upset with some of the images shown (we were too)."
"Obviously these were the host pictures and out of our control. They should have stayed on a wide of the stadium."