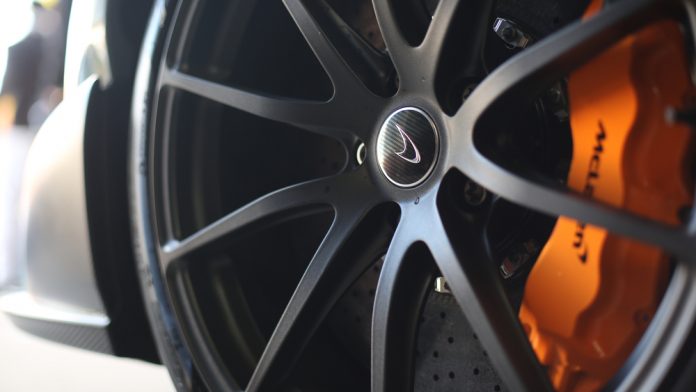 McLaren Racing has announced it will enter into the all-electric, off-road series Extreme E in 2022.
The team will compete in the five-race global championship, helping to accelerate McLaren Racing's own sustainability and diversity agenda, while reaching new fans and partners, and growing the McLaren Racing brand and franchise.
McLaren said the decision to enter Extreme E follows a detailed evaluation of the series against a set of strategic, economic and operational criteria, underpinned the aim of accelerating McLaren Racing's own sustainability mission.
Alejandro Agag, CEO of Extreme E, commented: "Extreme E's mission is to use sport to build awareness and accelerate clean technology innovations that benefit the mobility industry and beyond. To have McLaren on board, which symbolises the highest level of racing and automotive innovation, is a huge endorsement that what we have delivered in just our first two races of Season One has already created real impact in motorsport.
"We are absolutely thrilled to welcome Zak and the powerhouse McLaren Racing team to Extreme E, and it's safe to say, we can't wait to see how the team performs in its first off-road, electric racing debut. Season Two just got very exciting!"
Extreme E aims to minimise environmental impact but maximise awareness, racing in places that have already been damaged or affected by climate change. In addition, the series has built-in equality and diversity, with each team fielding one male and one female driver.
The team will be operated by McLaren Racing using both existing personnel from outside the Formula One programme and additional specialist resources.
"From the moment Extreme E was announced we have been following the progress of the series closely," added Zak Brown, CEO, McLaren Racing. "Our attention was immediately drawn by the innovative format of this motorsport platform, in particular the ability it gives us to accelerate and boost our own overarching sustainability agenda, which shares the same priorities of decarbonisation, waste reduction, diversity and equality.
"At the same time, it will enable us to reach a new audience with an innovative race format, connect with a new generation of fans through content served across a variety of channels and provide partners with a purpose-led competition platform to align with and share in a positive, powerful narrative."
McLaren Racing joins other Formula One properties and drivers, including Jenson Button, Nico Rosberg and Lewis Hamilton in launching an Extreme E team, whilst adding to McLaren's own portfolio.