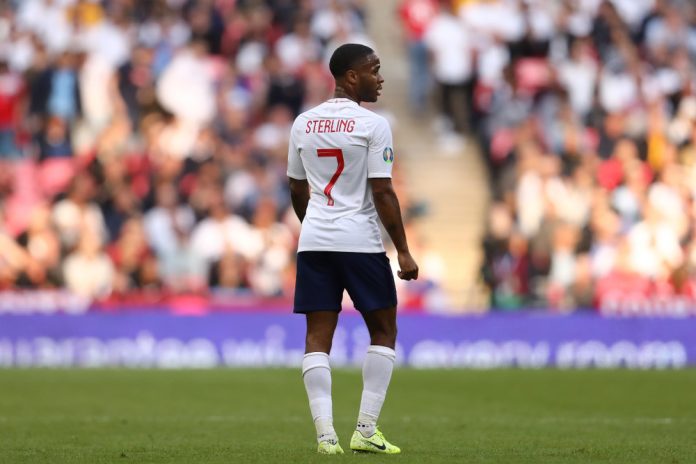 England's historic victory over Germany in the last-16 knockout stages of the 2020 UEFA European Championships drew in a record UK audience of the tournament so far, as Gareth Southgate's side sailed through to the quarter-finals.
Coverage of the highly anticipated clash at Wembley Stadium on BBC One averaged 13 million viewers between 4PM to 7.35PM, according to figures provided by overnights.tv.
Furthermore, the audience equated to a 69% share of the available television viewing population at the time, peaking at 20.6 million viewers in the latter stages of the game when Raheem Sterling and Harry Kane struck for England.
The 2-0 win knocked England's group stage fixture against Scotland off the top spot as the most watched Euro 2020 match in the UK.
Meanwhile, German public broadcaster ARD drew in an average audience of 27.4 million viewers as Joachim Löw's side bowed out of the tournament.
Similarly, the figure represented the largest audience of the continental competition so far in the country, taking 76.5% of the market share, as England overcame Germany for the first time in a major tournament since the 1966 World Cup.
England will face Ukraine – who defeated Sweden in the knockout round – in the quarter-finals of Euro 2020.
Portugal and France's shock exits from the tournament have posted record audiences, as commercial network TVI pulled in an average audience of 3.8 million viewers, who watched on as the reigning champions were ousted from Euro 2020 by Belgium.
Elsewhere, free-to-air commercial broadcaster TF1 attracted an audience of 16.3 million – the highest audience of the year in France – as Les Bleus took their last-16 tie against Switzerland down to the wire in a tense penalty shoot-out.