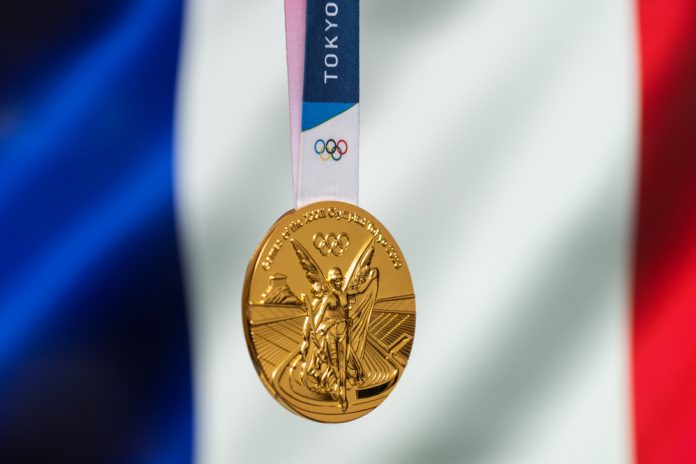 La Française des Jeux (FDJ), the French National Lottery operator, will launch a new scratchcard game based on the country's Olympic and Paralympic teams in Tokyo as part of its partnership with the teams and the Paris 2024 Olympic and Paralympic Games.
Aiming to bring the French public together for the Games, FDJ stated that its status as the official partner of the French teams and 2024's Games is in line with its support for French athletes and its role as a major contributor to sport in France.
The lottery will develop a programme of games around the country's Olympic and Paralympic teams and the Paris 2024 Games over the next three years, including the first scratch game, 'All with the French Olympic and Paralympic team', which was launched July 12.
The new €10 scratchcard game has a top prize of €600,000 and has a one in 3.24 chance of winning any prize. It is available in the 30,000 local shops which offer the FDJ game, online at www.fdj.fr and on the FDJ app.
The ticket's design focuses on supporting the French Olympic and Paralympic team in Tokyo, with the colours of the French flag highlighted. It offers four games, three of which showcase the Olympic and Paralympic disciplines of fencing, handball and athletics. The player will also have to scratch the three medals of gold, silver and bronze.
A promotional campaign for the ticket will take place on FDJ's social networks and among its partner retailers, which will highlight four athletes from the group's athlete collective, The FDJ Sport Factory: Cassandre Beaugrand (Triathlon), Laurent Chardard (Paralympic Swimming), Romane Dicko (Judo) and Kevin Mayer (Decathlon).
The lottery has previously released scratchcard games for other major sporting events, such as the France 1998 World Cup and UEFA Euro 2016, as well as to support the French Olympic team at Sydney 2000, Athens 2004, Beijing 2008 and London 2012.
Elsewhere, French pharmaceutical company Sanofi has been signed up as a premium partner of the Paris 2024 Summer Games, joining EDF, Orange and Groupe BPCE in the commercial category.