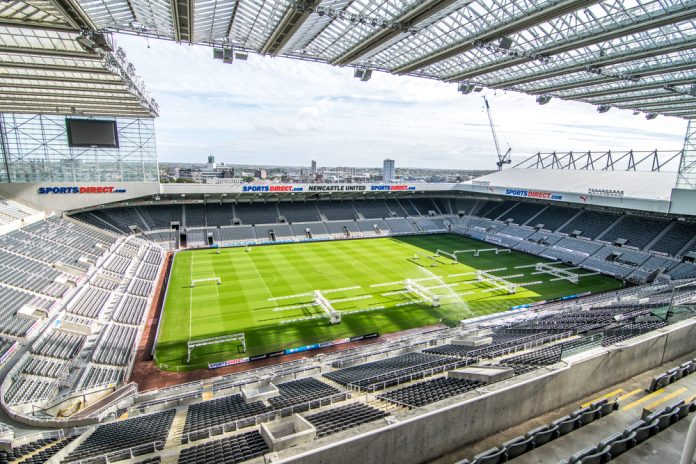 The arbitration hearing between Newcastle United and the Premier League has been adjourned until 2022 due to 'issues with the disclosure of evidence'.
Newcastle first initiated legal proceedings against the Premier League in November, when Magpies owner Mike Ashley – who has been in charge of the club since 2007 – claimed that the league caused the collapse of the top-flight team's proposed takeover.
"The parties attended a hearing today (Monday) in the case between Newcastle United and the Premier League," a joint statement issued by Newcastle and the Premier League read.
"The main hearing of the arbitration has regrettably now been adjourned until early 2022 due to issued with the disclosure of evidence. The parties will be making no further comment until this time."
Ashley alleged that the club waited for 17 weeks for the Premier League to approve the prospective buyers – a Saudi Arabian-backed consortium which consisted of the country's Public Investment Fund (PIF), Amanda Staveley's PCP Capital Partners and the Reuben Brothers.
However, the buyers failed to pass the Premier League owners' and directors' test, despite the consortium insisting it had answered all of the questions posed to them.
The top-flight football body suggested that there was a link between the PIF and the Saudi Arabian state, although Newcastle said it provided the Premier League with 'overwhelming evidence and legal opinions that PIF is independent and autonomous of the Saudi Arabian government'.
In March, the High Court denied Newcastle in its mission to remove the Chairman of the arbitration panel looking into its legal conflict with the Premier League. The club argued that Michael Beloff QC should be taken off the panel on the 'grounds of apparent bias'.
Earlier this month, Newcastle requested that the claim would be heard in a public forum, stating that it had 'nothing to hide'.
Newcastle fans had hoped that the deal would still go ahead with the consortium still possessing an interest in purchasing the Magpies and ending Ashley's reign.
Nonetheless, the Newcastle United Supporters Trust said it was 'unacceptable' that the club had been left in a 'state of limbo for 15 months, adding that 'another delay of at least six months reinforces the need for transparency across all aspects of this situation'.