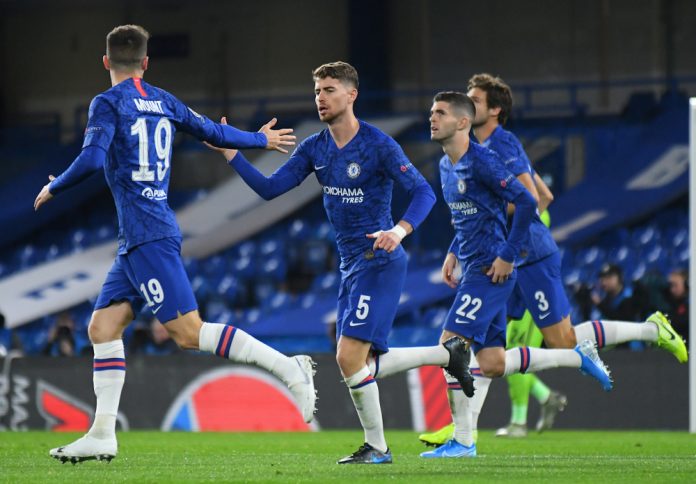 Chelsea FC has named grocery and everyday items delivery service app Zapp as the Premier League club's official European on-demand convenience and grocery delivery partner.
The two-year collaboration will extend across Chelsea's men's team, Chelsea Women and the Academy sides, including a number of promotions, from player activity to exclusive fan opportunities and Zapp football moments.
The partnership will be supported by an expansive Zapp stadium advertising campaign and the debut of the firm's first television ad to be shown at half-time at a Chelsea home game in the forthcoming Premier League season.
"We're very excited to be partnering with Zapp," said Guy Laurence, Chelsea's Chief Executive. "On demand convenience and grocery delivery has become more and more present in our lives during the last decade, with the pandemic giving the category an unexpected accelerator.
"With any partnership, we want to work with leaders in their field – Zapp is the UK's most loved brand in this space, with many of our fans and team members being Zapp customers already. The fact that Zapp has been able to grow so fast while deeply caring about its values and community made it a very obvious fit as a partner for the club."
Launched in late 2020 and based in west London, the company now operates in Manchester, Paris and Amsterdam, with more than 240 employees on its books.
Steve O'Hear, Zapp's Vice President of Strategy, noted: "At Zapp, we focus on delivering for the community of our customers, day in and day out.
"When we look at prospective partners, we first and foremost look for an overlap of our values – championing diversity, sustainability and obsessing about the perfect delivery. We couldn't be more proud to be partnering with one of the biggest sports franchises in the world that celebrates our values in such a symbiotic way."