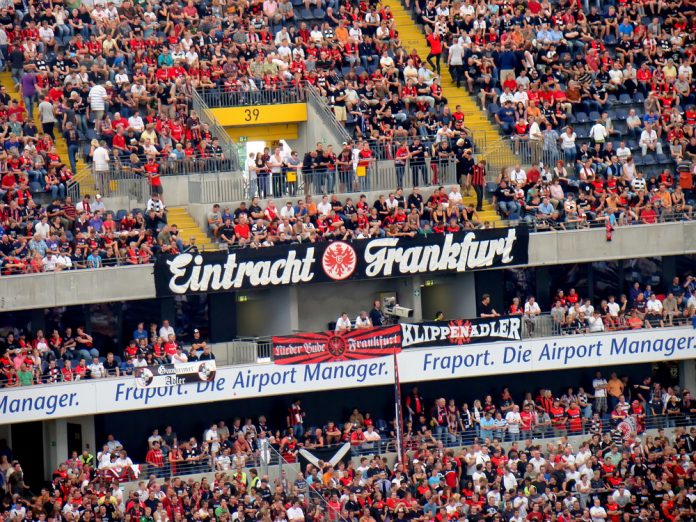 Eintracht Frankfurt FC has inked a three-year deal with the Betway Group which will see the firm become the Bundesliga club's official betting partner.
The partnership will see the Betway brand promoted at the 51,500 capacity Deutsche Bank Park stadium on both the LED screens and cam carpets during Bundesliga matchdays.
Eintracht becomes the second German football club to partner with Betway, following the bookmaker's recent agreement with FC Schalke 04, the Gelsenkirchen giant playing in the Bundesliga 2 division following relegation last season.
"We are entering into a strategic partnership with Betway in a difficult phase, which makes it even more significant," said Axel Hellmann, Spokesman of the Board of Eintracht Frankfurt Fußball AG. "Betway wants to expand its business not only throughout Germany but also in the Rhine-Main region in particular.
"We are pleased that we will make a positive contribution to Betway's further growth with our emotions and brand strength around our club."
Mirroring wider Betway sponsorships, the Eintracht partnership will have a dedicated focus on content creation 'to bring fans closer to the action than ever before'.
Eintracht Frankfurt again qualified for the Europa League, giving Betway wider European exposure within their partnership.
Anthony Werkman, Betway CEO, commented: "We're excited to be partnering with Bundesliga club Eintracht Frankfurt, in a multi-year agreement.
"Bundesliga is one of the most recognised football leagues globally; therefore, it will be a great privilege to see the growing presence of the Betway brand at the Deutsche Bank Park stadium.
"With the team again qualifying for the Europa League, the Betway brand will receive exposure across the continent. We're also looking forward to working closely with the club and delivering exciting content to their loyal fanbase."
Super Group-owned Betway continues to expand its sponsorship profile within Germany's new re-regulated sports betting marketplace, which saw Germany's 16 federal states launch the new GlüNeuRStv regime on 1 July.