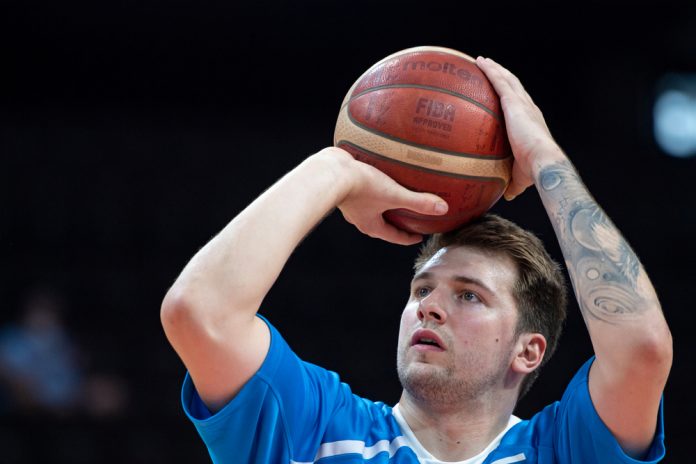 The International Basketball Federation (FIBA) has announced a deal with J9, becoming the organisation's 10th global partner.
In collaboration until 2024, the betting platform will present the FIBA Basketball World Cup 2023 Trophy Tour as well as aiming to boost awareness of the sport on its platforms.
Frank Leenders, FIBA Media & Marketing Services Director General, commented: "We are excited to have J9 joining the FIBA family as our most recent Global Partner.
"This partnership will certainly boost FIBA's goal of advancing the promotion of basketball worldwide while at the same time bring fans closer to the game through new and improved experiences."
This agreement was arranged by FIBA Marketing- the partnership between FIBA and Infront- and will see J9.com receive 'key commercial rights across' FIBA competitions.
This includes the FIBA Continental Cups for both men and women, the FIBA Women's Basketball World Cup 2022, and the FIBA Basketball World Cup 2023.
"It is a great honor for us to become a Global Partner of FIBA and to have the opportunity to contribute to the development of basketball globally," added Managing Director of J9.com, James Chen.
"With our innovative and digital ways, we are sure that we will be able to help FIBA deliver the charm and joy of basketball to more fans across the world."
As FIBA's global betting partner, F9 stated that it sees globalisation as an important focus and will use FIBA's platform to launch and boost awareness of its brand across all FIBA events to connect with basketball fans around the world.
Furthermore, J9 looks to utilise FIBA's 'top-level domain' to promote basketball related corporate social responsibility activities on its portal J9.basketball.
In a further bid to 'bring fans closer to the game' across the globe, this year, ​​FIBA linked up with Twitch to show around 600 hours of live basketball action each year to the Switzerland-based federation's channel, along with other 'unique programming formats'.
The organisation also granted fans access to official footage to produce FIBA-related content for their own platforms, as part of its wider strategy to establish a network of creators globally including Australia, France, Italy, Spain and the US.