As the sports industry is beginning to grow engagement through cryptocurrency and NFTs, drone racing is also attracting attention as an emerging sector through its new techniques of engagement.
Last week, the international Drone Racing League (DRL) announced a partnership with Playground Labs, focused around the launch of a play-to-earn crypto sports game. 
Speaking to Insider Sport, Playground Labs CEO, Sam Peurifoy, suggested that these two markets have an 'interesting overlap', while DRL CEO/Founder, Nicholas Horbaczewski, applauded the partnership as having created a more 'immersive' way of interaction.
Insider Sport – How do the DRL and cryptocurrency areas complement each other? By extension, how do the DRL and Playground Labs complement each other?
Sam Peurifoy – The people interested in the next generation of sports, technology, and entertainment also have a lot of genuine interest in the economics and ownership models of how we create that shared future. More so than a lot of web2 entities, the future will overwhelmingly be owned and operated in part by communities.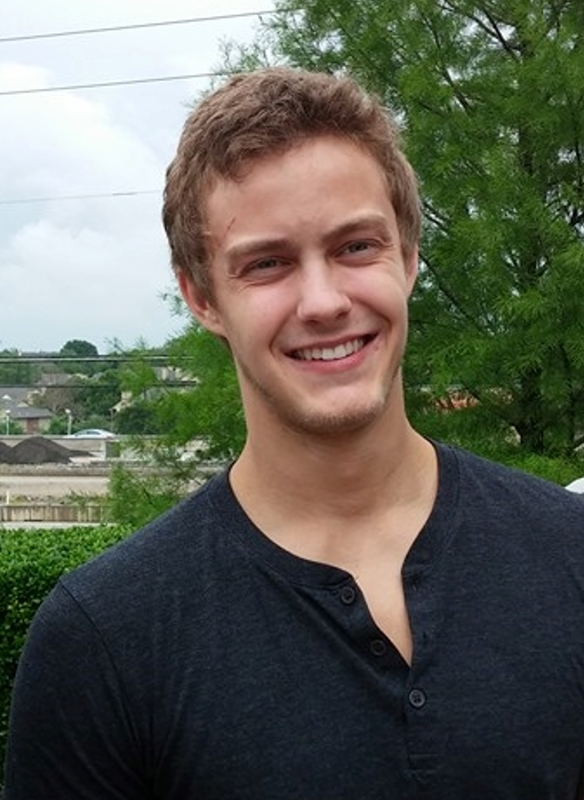 DRL's magnificent group of truly interactive fans is a great foundation to build a lasting web3-friendly organisation from, and, since drone racing is loved by millions of fans, there's a lot of opportunity to really engage that community in some unique ways.
That's where Playground Labs comes in. We design the web3 infrastructure, economics, and experiences that connect people to products they truly want to be a part of. Our collaboration with DRL on the first play-to-earn drone racing game on Algorand is a great way to work with the community to build something they can both partially own and earn from, which we expect will help solidify DRL's community as one of the most future-friendly groups in sports.
IS – How do you see this partnership strengthening the DRL's engagement with its audience? How will it enhance viewer's experiences of the tournament?
Nicholas Horbaczewski – We call our fans the Tech-setters – they love gaming, crypto, and immersive sports like DRL – they are part of 800 million, mainly Gen Z, consumers around the world who are growing up with blockchain, drone racing and emerging technology that continues to blend the digital and the real.
They love getting in on the action and experiencing more immersive ways to fly drones, and our P2E drone racing game with Playground Labs on Algorand's leading blockchain will take our competition to a whole new dimension. P2E gaming enables fans to earn crypto and build financial value that will transcend from the digital world into reality.
The global gaming, cryptocurrency and drone markets are worth over $2 trillion, and we're excited for DRL to lead the way for more sports properties and brands to start doubling down on creating blockchain-powered games.
IS – Can greater engagement with the crypto community help expand the league and sport's global audience?
NH – DRL is a global, professional sport. We have pilots from around the world, international broadcast distribution in 140 countries, global partners, races everywhere from Asia and the Middle East to Europe and the US, and millions of fans worldwide.
There's a significant overlap between our fans and the crypto community, and DRL is the sport for anyone with a passion for technology. We're seeing incredible excitement within the crypto community for our sport, our Algorand partnership, and our upcoming P2E game with Playground Labs.
IS – How important have the DRL's broadcast arrangements with NBC and Sky Sports been in fostering its growth in recent years?
NH – Building a global sport requires a multi-faceted marketing strategy, and our broadcast and streaming partnerships have helped foster our growth as a mainstream sports league.
During this past 2021-22 DRL Algorand World Championship Season alone, we have more than doubled our broadcast reach, bringing high-speed drone racing to 250 million households across six continents with twelve sports networks including NBC, Sky Sports, FOX Sports, ESPN Brazil, and more.
We also expanded our media partnerships with NBC Sports and Twitter, securing 30 hours of original programming during primetime slots, including a race on Christmas Day.
IS – Outside of cryptocurrency, how else does the DRL engage with and reward followers through digital means and are there any plans to further enhance this?
NH – We love engaging and rewarding our fans through fun, interactive drone racing experiences that blend digital and real life. Every year, we transform players into professional pilots through our SIM Tryouts esports tournament on the DRL SIM, a true-to-life drone racing simulator on PlayStation, Xbox, Steam and Epic Games. DRL Pilots including Phluxy, Halowalker, and Amari have all earned spots in the league by winning previous SIM Tryouts tournaments, and have gone on to win IRL heats and even full on level events.
Casual gamers who compete in our free Drone Racing Arcade mobile game tournaments can also win cash prizes. And as a sport that is now legal to bet on, we've got fans making money by predicting pilot wins and more.
IS – The DRL entered into a partnership with DraftKings last year. Have you noticed any major uptake in betting on drone racing events?
NH – DRL is made for sports betting: between the speed, the drones and the crashes, our competition is packed with stats and our fans are 90% more interested in betting than traditional sports fans.
When we partnered with Draftkings, we saw incredible results: our first DRL race featuring sports betting generated DRL's highest viewership in the league's history: 20mm views on Twitter alone.
Over 200,000 fans engaged in the DRL Free-to-Play Pool on DraftKings (30% more than average new sports on DraftKings) and over 1.2mm fans watched DRL x DraftKings pre-flight Twitter shows to learn how to bet on drones.
This past season, we've seen more betting operators taking DRL lines to capitalise on DRL fans placing drone bets. This includes an international expansion: 70% of new operators are overseas (compared to 57% last season).