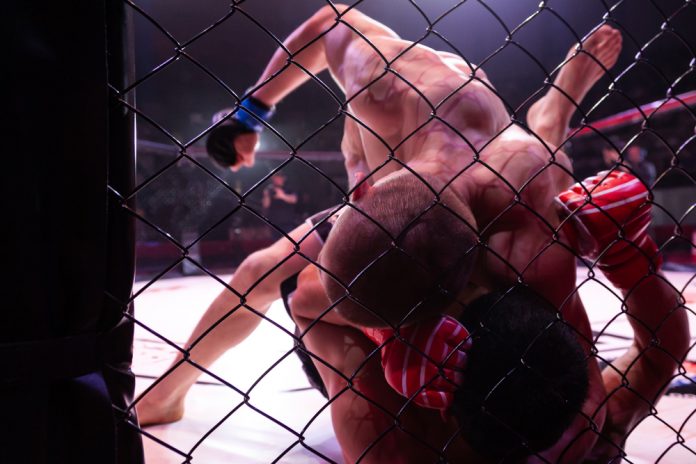 The Professional Fighters League (PFL) has formed a collaboration with Channel 4 that sees the latter become the exclusive broadcaster partner of the competition in the UK and Ireland.
For this year, the platform will show PFL's inaugural Challenger Series, which starts on 18 February, along with the 2022 PFL Regular Season, Playoffs, and PFL World Championship. Fans of MMA will also be able to access PFL live events as well as content produced by both PFL Studios and 4Studios.
PFL CEO, Peter Murray, commented: "The Professional Fighters League is thrilled to announce our media partnership with Channel 4 in the United Kingdom and Ireland.MMA fans in the UK and Ireland will now have unprecedented access to year-round live MMA events featuring star PFL fighters competing in a unique sport season format.
"Our partnership with Channel 4 illustrates MMA has further evolved into a mainstream sport and PFL is the fastest growing and most innovative league in the world."
Moreover, in further expanding in the UK market, the league has created a scholarship programme in the aim to create opportunities for 'talented but underprivileged male and female mixed martial artists', where training costs and gym subscriptions are funded for five UK-based athletes over a one-year period.
For 2022, the league has also partnered with Great Britain Top Team in South London to identify five individuals with high potential who will have the opportunity to train with UK MMA's Ashleigh Grimshaw and Brad Pickett.
Building upon its UK coverage, PFL SVP of International James Frewin, noted: "The Professional Fighters League partnership with Channel 4 is a pivotal moment for the PFL as UK & Ireland are priority markets with an underserved fanbase. PFL is committed to continuing to reimagine and grow the sport of MMA around the world."
Additionally, Joe Blake-Turner, Channel 4 Commissioning Editor for Sport, stated that the PFL is a 'great fit' in expanding its sporting portfolio.
He concluded: "We're delighted to be partnering with the PFL and bringing top quality MMA to British fight fans. The PFL is innovative, ambitious and exciting."
In recent weeks, Channel 4 has continued to build upon its sports coverage after having become home of Formula E's ABB FIA Formula E World Championship in January. This was shortly followed by its announcement that the channel won the streaming rights to the FIFA Club World Cup UAE 2021 meaning UK viewers will be able to watch Chelsea FC's bid to become champions.
Finally, last week Channel 4 entered into an agreement with IMG for its forthcoming broadcasts of the Betfred Super League, as the tournament makes its free-to-air debut.