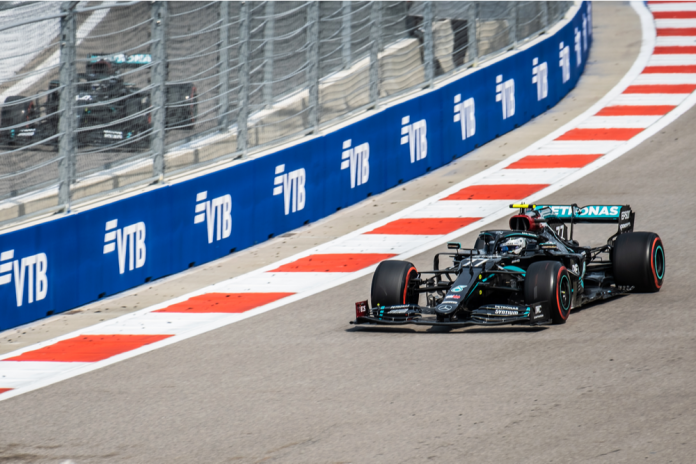 Formula One has confirmed the termination of its contract with the Russian Grand Prix promoter, meaning Russia will no longer have a race in the competition from now onwards.
Last week, the organisation announced that it is 'impossible' to hold the Russian Grand Prix in 2022 due to the current circumstances of Russia's invasion of Ukraine.
The sport's contract with Rosgonki, a Russian GP promoter, was due to end in 2025 however this has now been brought forward and comes into immediate effect.
The event was brought to the country back in 2014, when Vladimir Putin was described as 'key' in its introduction, and Formula One must now look elsewhere for a replacement of the Sochi track.
However, the Fédération Internationale de l'Automobile (FIA) announced this week that Haas' Russian driver Nikita Mazepin is still allowed to race in Formula One, but only if he is represented under a neutral flag.
A statement from the governing body read: "Russian/Belarusian drivers, individual competitors and officials to participate in international/zone competitions only in their neutral capacity and under the FIA flag, subject to specific commitment and adherence to the FIA's principles of peace and political neutrality."
Yet, there still remains time for the organisation to change its decision prior to the upcoming campaign from 18-20 March, as the crisis continues to escalate.
In a further retaliation for the Ukraine conflict, it was announced yesterday that the International Paralympic Committee (IPC) made a final decision to refuse Russian and Belarusian athletes entry to the Beijing 2022 Paralympic Winter Games. 
As the Games open on 4 March 2022, para athletes from these respective countries will no longer be allowed to participate, as the original decision to allow athletes from these regions in the competition faced a significant amount of international backlash.