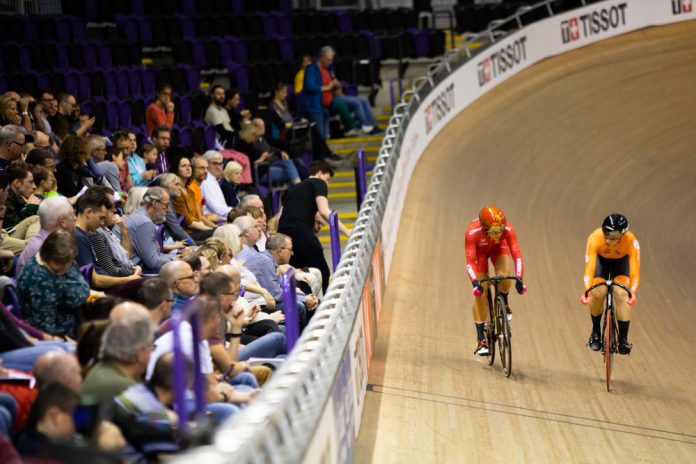 The Union Cycliste Internationale (UCI) has extended its partnership with Swiss Watchmaker, Tissot, with the original collaboration dating back to 1995.
The firm is the title sponsor of the UCI Track World Championships and the UCI Track Nations Cup as well as the presenting sponsor of the UCI Hour Record.
UCI President, David Lappartient, commented: "I am delighted with the continuation of our long-term partnership with Tissot and I look forward to its ongoing development. The UCI and Tissot share a genuine attachment to tradition and history and a belief in the essential need to keep on innovating and offering quality products that appeal to the expectations and tastes of the public and meet its needs.
"We are proud that a prestigious brand belonging to the world's biggest watchmaker group has lent its image to cycling. It gives us great pleasure to think that this relationship has benefitted both parties for more than a quarter of a century now."
Tissot continues to extend its commitment to cycling, for example, through its status as the official timekeeper and official partner of the UCI Road World Championships, the UCI Mountain Bike World Championships, the UCI BMX Racing World Championships and the UCI Urban Cycling World Championships.
"We are very proud to strengthen our partnership with the UCI and to provide it with state-of-the-art timekeeping that meets the standards of its events and riders, who encapsulate passion, commitment, and the pursuit of excellence," added Tissot CEO, Sylvain Dolla.
"These values are dear to Tissot and reflect what the brand is all about. The dedication of these athletes is worthy of the greatest precision and provides the ideal platform for demonstrating our expertise in this area. Cycling is now part of Tissot's DNA and a source of inspiration in the creation of quality watches that not only tell the time but also conjure up memories and emotions."
Furthermore, the brand is also a main partner of the 2023 UCI Cycling World Championships in Glasgow and across Scotland. The event is set to become the first to bring all the UCI World Championships in cycling's various disciplines together across an 11-day period in the same region.
At the end of 2021, Dorna Sports also announced a renewal of its contract with Tissot, which saw the watchmaker remain as the official timekeeper of the FIM MotoGP World Championship.

Including an expanded commercial presence within MotoGP, Tissot took 'inspiration from the world of MotoGP' to create collections of timepieces and watches, which the company claimed reflects a shared commitment to 'excellence, accuracy and precision'.