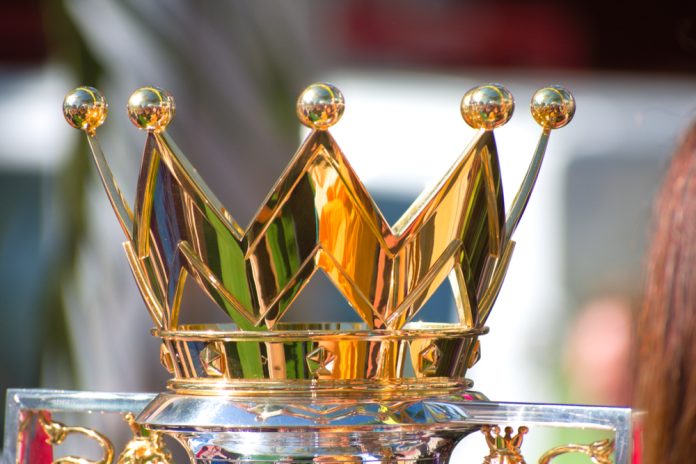 The clubs of the Premier League have reportedly scheduled a meeting to determine the top-flight's future relationship with betting companies.
Set for next week, the meeting will focus in particular on whether the league should self-impose a voluntary ban on betting shirt sponsorships, according to The Times.
The shareholder meeting is selected to settle definitive terms on the implementation of such a ban, as public pressure mounts on the top-flight to terminate its betting arrangements.
At least 14 out of the Premier League's 20 clubs will need to vote in favour of the ban, although The Times maintains that 'there is enough support for it to be passed'.
The final vote will be held in September, with the league citing political circumstances in Westminster – the vote was originally due to be held two weeks ago, but was postponed due to the announcement of Boris Johnson's resignation as PM.
As Johnson's resignation was preceded by a mass withdrawal of Minster's from their positions – including Gambling Minister Chris Philp, who has been overseeing the 2005 Gamlbing Act review – the Premier League has stated the final vote will now be held in September when the 'political picture is clearer' and a new PM has been selected.
A ban on shirt sponsorships had been previously deemed as a guarantee of the Gambling Review that would serve as the government's most visible industry reform to the public.
However, the Premier League has since proposed a policy by which betting shirt sponsorships will be 'phased out' over the next few years, encouraging clubs to voluntarily refuse such arrangements and allow the government to keep an outright ban 'in reserve'.
Additionally, the league's proposal would also allow its clubs to retain betting companies as sleeve sponsors, but would remove the more prominent front-of-shirt branding from team jerseys. These developments have angered some gambling reform advocates, however, – Conservative peer, Iain Duncan Smith, Co-Chair of the Gambling Related Harm APPG, warned that he 'would go to war, should gambling reforms be watered down".