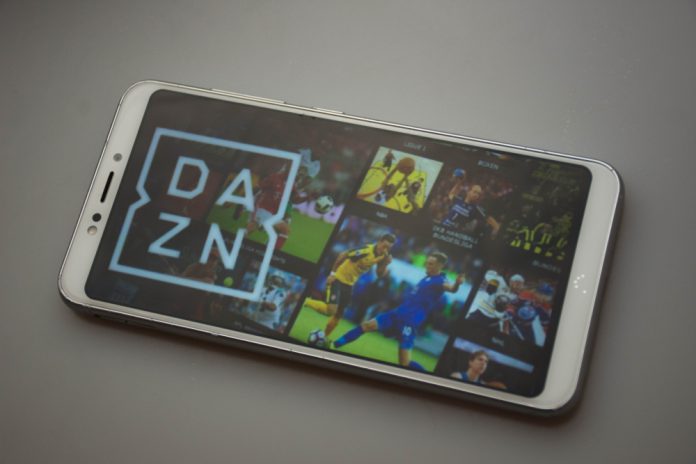 DAZN remains confident in its ambitions in the sports betting space as well as its continued streaming success, having been dealt a blow regarding its proposed buyout of BT Sport, according to the FT.
BT Group had previously announced plans to sell-off its profitable and high-profile sports media outlet, which holds the UK rights to popular tournaments the Premier League and UEFA Champions League, along with a host of other sports.
The OTT sports streaming service had put forward an offer of $850 million (£600m) for BT Sport, hoping to significantly expand its standing in UK sports broadcasting.
These plans were dealt a blow, however, when BT and Warner Bros. Discovery announced a 50:50 partnership, which will see BT Sport merged with the latter's Eurosport UK to create a new UK and Ireland-facing sports media entity. The deal has since been green-lit by the UK's Competition and Markets Authority (CMA).
In pursuit of wider revenue generation, DAZN Group CEO Shay Segev detailed a more far-reaching strategy to its growth plans, such as betting and NFTs – as according to the FT, he seeks to secure greater independence for the firm from investor Leonard Blavatnik.
"Streaming is clearly a fundamental part of our business . . . but we are much broader than that," he informed the outlet, sharing that DAZN is seeking new ways to engage with sports audiences.
This, of course, has included an expansion into sports betting with the planned launch of DAZN Bet later this year, which Segev believes will cater to changing consumer trends among UK bettors, whilst seeking to follow Sky Bet's successful example.
Specifically, the CEO stated that DAZN's plans fall in line with a shifting paradigm, which has seen UK punters rescue their stakes and focus more on an entertaining sports wagering experience, as opposed to high-stakes casino.
"You can see where the market is going: lower stake, recreational, mass market, more fun, more entertainment. This is exactly what I hope DAZN will do," Segev – a former Chief Executive of Entain – explained.
DAZNs ambitions to enter the sports betting arena at some point were not kept a secret, with the company's high-profile recruitment strategy beginning with the hiring of Ian Turnbull – a former Micorgaming Director and GVC Holdings/Entain executive – as EVP Betting Product. 
The company – widely known for its provision of OTT sports streaming services, particularly boxing in the UK – announced the future launch of its DAZN Bet product in April, planning to go live in time for the 2022/23 football season. 
In support of this, the group has partnered with igaming solutions supplier Pragmatic Play, itself a relative newcomer to sports betting, to construct its sportsbook platform.
A Malta-based enterprise, Pragmatic has so far focused on providing solutions in the slots and live casino gaming sectors, making its transition into betting this year.
Additionally, following the recruitment of Turnbull, DAZN has hired a number of experienced industry executives, including a former coworker of the EVP in Sandeep Tiku (Chief Technology Officer).
The recruitment drive has seen the addition of Mark Kemp (CEO), Gemma Burge (Head of Safer Gambling), Shane McLaughlin (Managing Director UK&I) and Simon Gatenby (CMO) to the DAZN Bet executive management team. 
Although the firm maintains confidence in its UK betting objectives, FT did identify some detractors to DAZN's optimism – François Godard from media analysis group Enders Analysis.
Even in its traditional theatre of sports streaming, Godard also had some warnings for DAZN, observing that the platform still faces stiff competition from the likes of Apple, Amazon and ESPN.
"Betting has far less barriers to entry than sports video," he told FT. "Once you have the broadcast rights, nobody can launch against you. In betting, it's much more fluid, it's much more competitive and almost anybody can create something."