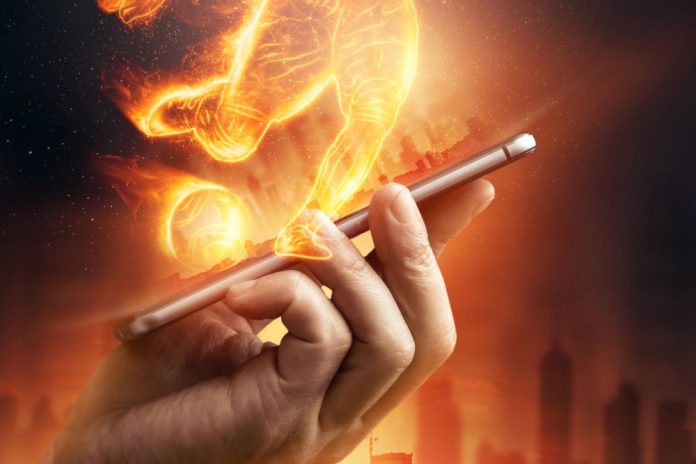 Angel City Football Club (ACFC) has agreed to work closely with safety tech company GoBubble to protect the NWSL team's social feeds from online hate.
The deal sees ACFC become the first professional sports team in the US to shield its social media channels from online bullying, including abusive, racist, or derogatory language. It has deployed the tool across its Twitter and Instagram accounts and provided it for free to its staff, including coaching, soccer operations, and front office staff.
"When we were approached by Henry and Danielle about the GoBubble tool, we were immediately intrigued, as hate and bigotry have no place in professional football or at Angel City FC," commented Julie Uhrman, ACFC Founder and President.
"We aim to bring people in, not call them out. We support free speech, but are committed to creating a safe environment for our players and the ACFC family to play, cheer, and come together. Luckily, most of the online world loves Angel City, our players, and what we stand for. But if those trolls come knocking, they're not coming in."
The firm uses machine-learning-based software that constantly monitors social media accounts to identify and remove abusive, derogatory, harmful or offensive content in real-time from the feeds of accounts on the platform.
The company developed the tool to address social media abuse and protect users' mental health and wellbeing whilst preserving the authors' freedom of speech.
The top-flight football club can choose what it would like filtered out and what it wants to allow on its feeds, meaning hateful comments can be posted but they will never appear on the GoBubble user's feed.
GoBubble CEO and Founder, Danielle Platten, said: "GoBubble is incredibly proud to be working with Angel City FC as the club makes a powerful stand to protect its players and community from online bullying and harassment through the use of our innovative software."
"This is a testament to Angel City FC's firm commitment to taking care of the whole athlete, where each player's emotional and psychological wellbeing is prioritised as highly as their physical health."
However, the account holder can log in to their dashboard to see what was filtered out if they choose to do so.
"As a club that seeks to support and empower its players and supporters both on and off the pitch, it's only natural that Angel City FC takes a zero-tolerance approach to online abuse," Platten added.