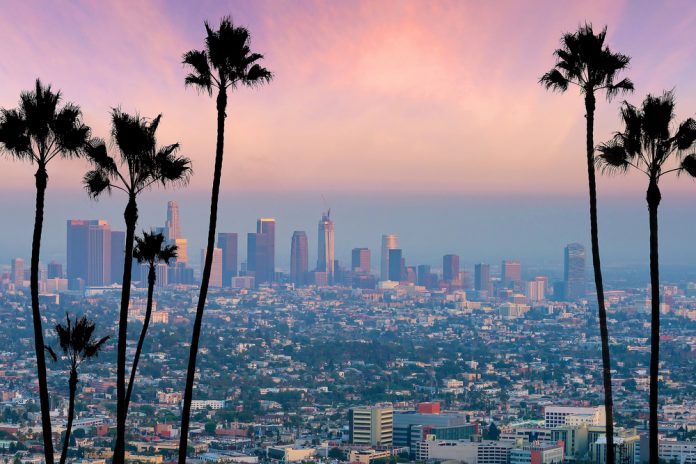 National Women's Soccer League (NWSL) expansion team Angel City has named DoorDash as the club's new front-of-kit sponsor.
The deal, marking the franchise's entry into professional sport, will see the logistics platform's logo appear on the mid-centre position of official kits, which are set to be revealed in the summer. The primary emblem will also appear on other merchandise, including home and away shirts, stadium, rain and travel clothing, along with special edition jerseys.
Under the terms of the agreement, a portion of the deal's value will be re-allocated to local causes through Angel City's sponsorship model as the pair look to make 'an impact both on and off the field'.
In the first year of the partnership, DoorDash and the NWSL expansion team have committed to bringing an estimated 250,000 meals to those in need, collaborating with CARE to identify local organisations that serve areas of LA in which the critical need for food outpaces the bandwidth of volunteers and staff distributing it.
The CARE Package Relief programme will provide food and services whilst Project DASH, DoorDash's flagship social impact initiative, will focus on bringing logistics expertise to nonprofit and government agencies, collecting, packaging and directly delivering goods.
Tony Xu, DoorDash CEO and Co-Founder, commented: "I've always loved the ability of sports to connect communities and make a positive impact. We are so proud to be the official sponsor of Angel City FC, a team that is working to build something truly powerful for female athletes globally.
"In addition to creating the ultimate fan experience, this partnership will uniquely merge food, sport, and culture as we work together to give back to the Los Angeles community we serve and level the playing field for all."
In addition, DoorDash has launched its 'Be an Angel' project, inviting LA customers to join the brand in uplifting the community.
On launch day, 18 February, DoorDash will donate $5 per order placed on the DoorDash platform from a list of participating local women-owned and led restaurants, up to a total of $15,000, to CARE.
"Today marks a major milestone in the evolution of Angel City Football Club as we welcome DoorDash as our founding front-of-kit partner," added Julie Uhrman, Co-Founder and President of Angel City FC.
"DoorDash aligns with our mission to make a positive impact across Los Angeles and beyond. We are so moved to see them immediately mobilise our partnership by helping get meals to those across Los Angeles who may otherwise go without. This is just the beginning and I look forward to the impact we will make together in the years to come."