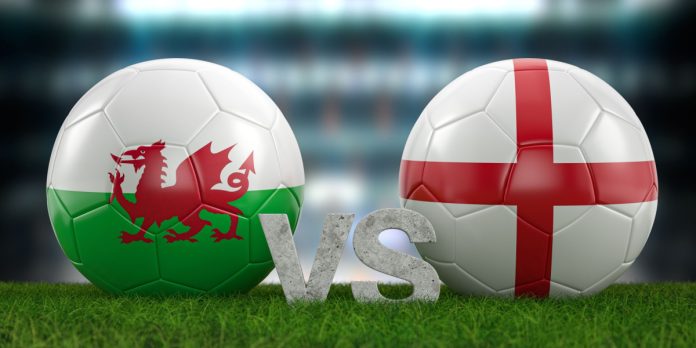 Tuesday's match between England and Wales in the 2022 FIFA World Cup was as big a ratings pull for the BBC as expected, drawing 18.7m people.
Dubbed the 'Battle of Britain' by some sections of the UK press, the fixture attracted the biggest UK audience of the World Cup so far across the BBC's television, iPlayer and BBC Sport online coverage.
The figure, which represents peak viewership of the game, amounted to around 12% of the UK's population, as England and Wales fans tuned in to watch the cross-border clash.
"This follows huge demand for World Cup matches on iPlayer throughout the tournament so far," the BBC detailed.
"Last week saw the full range of BBC programmes on iPlayer streamed a record 165m times, up +20% week on week, and breaking the previous high by 12m streams."
IPlayer proved to be a strong success among younger viewers, who tuned in 'in record numbers' according to the broadcaster, totalling 6.3m account holders under 35, 41% week-on-week and surprising the previous record of 5m.
The fixture ended with England winning 3-0, with Marcus Rashford netting two and Phil Foden scoring once, all in the second half. The Three Lions' next game will be in the round of 16 against Senegal.
Meanwhile, Wales will return home after drawing 1-1 against the USA – scoring one more goal against the Americans than their UK rival England – and losing 2-0 to Iran.
Tuesday's figures show a continuation of extensive interest in the tournament among UK viewers after last Friday's England v USA match drew an audience of 18m to ITV.
Additionally, Wales' opening game against the USA attracted 9.4m people, benefiting from a primetime spot by kicking off at 7pm GMT, whilst England's first game against Iran earlier in the day drew an audience of 7.8m.