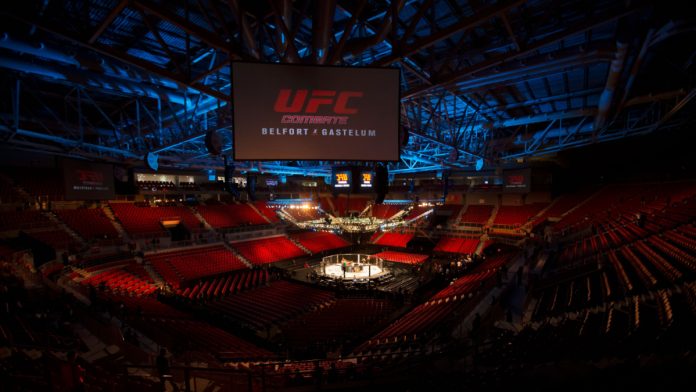 Raising concerns about betting integrity around the UFC, Canada's largest province of Ontario has banned all wagering on the tournament.
The Alcohol and Gaming Commission of Ontario (AGCO) – which regulates sports betting, casino and igaming in the region – now requires all casino, lottery and igaming firms which offer sportsbooks to stop accepting the bets.
Although there are sports integrity safeguards in place in Ontario, the regulator has cited concerts around the internal betting practices in the leading MMA promotion.
An AGCO statement outlined: "Contrary to the Registrar's Standards, the UFC does not prohibit all insiders from betting on UFC events, which could include an athlete's coaches, managers, handlers, athletic trainers, medical professionals, or other persons with access to non-public information.
"In recent weeks, the AGCO has learned of publicised alleged incidents, including possible betting by UFC insiders, as well as reports of suspicious betting patterns in other jurisdictions."
A notable 'alleged incident' involving internal betting at the UFC, although not specifically referenced by the Ontario regulator, has involved former fighter and current trainer John Krause.
Krause has publicly commented on his betting activity on MMA in the past, and earlier this month was prevented from being in the corner during a bout involving one of his fighters, Mike Johns.
This was because a fight from October between Darrick Minner – trained by Krause – and Shayilan Nuerdanbiek is under investigation for suspicious betting activity, although the trainer has not been explicitly named as being under suspicion. 
In fact, the UFC only banned its fighters, trainers and officials from betting on its own bouts two months ago in the wake of publicised incidents of stakeholders placing wagers. 
This is in stark contrast to other sports, for example, football – in countries such as England, the FA strictly prohibits active players from betting on fixtures from the Premier League to the tenth tier.
Ivan Toney, striker for Premier League side Brentford, was recently charged for doing so and could face a large fine and lengthy ban from the sport.
As a result of these 'publicised incidents, the AGCO has determined that betting on UFC events could contravene with its existing integrity requirements for prevention of match-fixing and manipulation.
However, the regulator has added that operators may provide information to demonstrate that UFC bets or betting products meet its Registrar's Standards once 'necessary remedial steps' have been taken.