The British Basketball League (BBL) has announced the appointment of Aaron Radin as the sport's new CEO.
Following what was described as an 'extensive recruitment process', the news comes at a pivotal moment for the league as it continues to accelerate its growth.
BBL Director, Lenz Balan, commented: "We are thrilled to be welcoming Aaron to the BBL. His professional achievements, and passion for and understanding of the sport, make him the ideal leader to take British Basketball to the next level during this exciting period of growth.
"It has been a truly remarkable year for the league and Aaron's appointment highlights our commitment to accelerating the commercial growth of the BBL and the longer term success of our clubs, players and partners both domestically and in Europe."
Radin moves to the BBL after compiling a 'successful track record' across a 30-year professional career.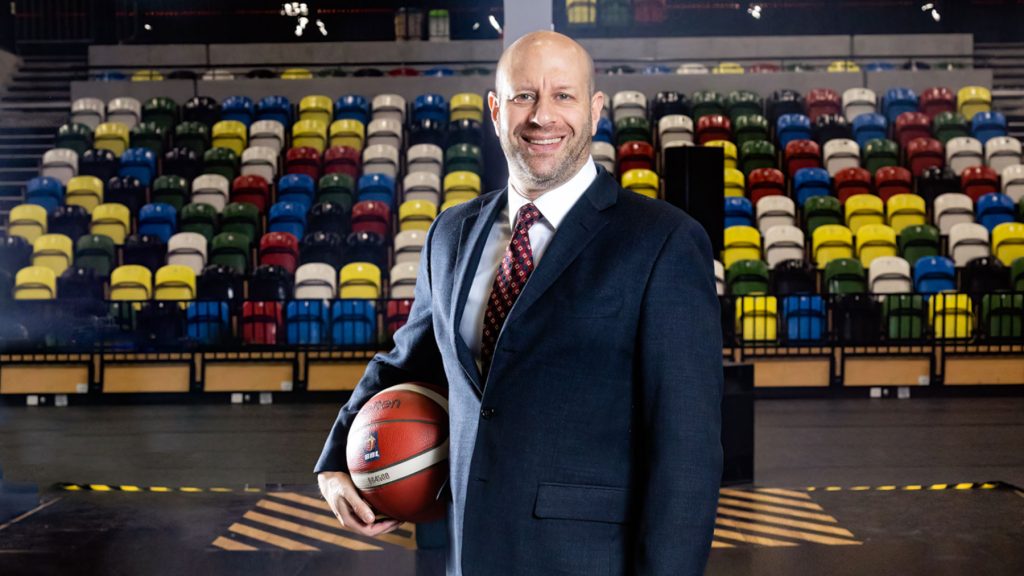 He has held increasingly senior-level positions at several sports, media and tech organisations such as the NBA, The Walt Disney Company, NBCUniversal and Meta.
This experience in the commercial landscape surrounding the sport looks to help take the league to new heights.
"I am thrilled to join the British Basketball League at this critical point in its history," Radin said on his arrival.
"Between the new investment of capital into the league, the creation of new broadcast partnerships and the return to European competition, the BBL is just beginning to deliver on its goal to generate joy for its fans and value for its marketing and distribution partners.
"I am excited for the challenge to help the league fully deliver on that promise and I look forward to working with our clubs, owners and investors, as we join forces to become one of the most competitive and exciting basketball leagues in the world.
"We are committed to continuing to attract the most talented players to the BBL from across the globe, as well as providing a platform for British athletes to fulfil their potential here in the UK as well as on the global stage."
The announcement comes almost exactly a year after Miami based 777 Partners invested £7 million in return for a 45% stake in league.