The NFL Foundation UK has partnered with Sport England to expand its reach beyond London and into communities across Greater Manchester and Birmingham.
Aiming to create 'positive outputs and outcomes' for young people around education, employment, building inclusive communities and improving physical and mental wellbeing, the pair will provide funding to deliver NFL Flag programs with local community charities.
Henry Hodgson, General Manager NFL UK, stated: "We are delighted to partner with Sport England and expand the NFL Foundation UK's reach into communities in Greater Manchester and Birmingham as part of our commitment to helping to address inequality in society through the power of sport, education and opportunity."
In detail, for at least the next two years, community groups will be supported in NFL Flag Football programmes, training and equipment.
The project seeks to help young people aged 12-20 access 'positive pathways and develop the skills, confidence and self-belief to create their own future, impact society and reach their potential'.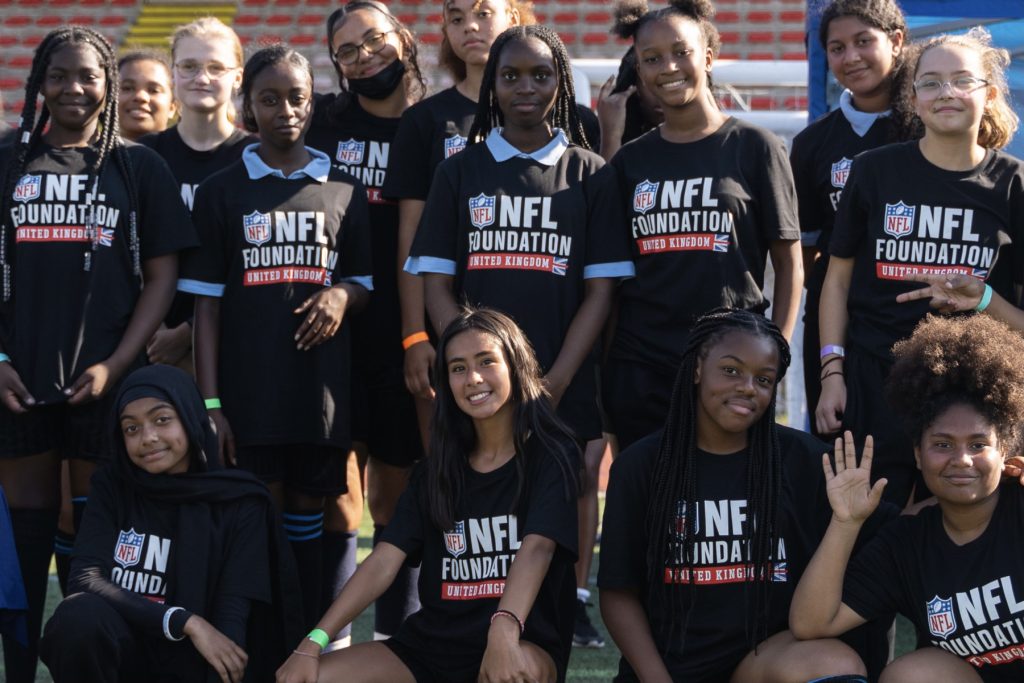 Hodgson added: "It has always been our ambition to expand the NFL Foundation UK beyond London and engage more young people, and we are looking forward to working with local community organisations to co-create programs that will support local needs.
"We know how powerful NFL Flag is in connecting with underrepresented groups to help young people get active, and we are excited about the potential to further impact the lives of youngsters in the UK."
Helping underrepresented young people have equal access to opportunities, the program currently works with eight community groups across 13 London boroughs, delivering youth football to more than 2500 young people in the capital – 58% of which are female and 75% who are from a diverse ethnic background.
"Today's announcement is an exciting one which is centred around a shared ambition to help more under-represented young people, in more cities, engage with the growing sport of NFL Flag," added Phil Smith, Executive Director of Partnerships at Sport England.
"In working with local community groups in Birmingham and Manchester themselves, and by providing a blend of opportunity, equipment and training, we believe this unique partnership can be transformational in helping more young people find a love for sport, while building social connections."
The foundation explained how it provides a 'structured opportunity' for young people (boys and girls) to play the game whilst 'discovering the importance of sportsmanship, teamwork and friendship both on and off the field'.