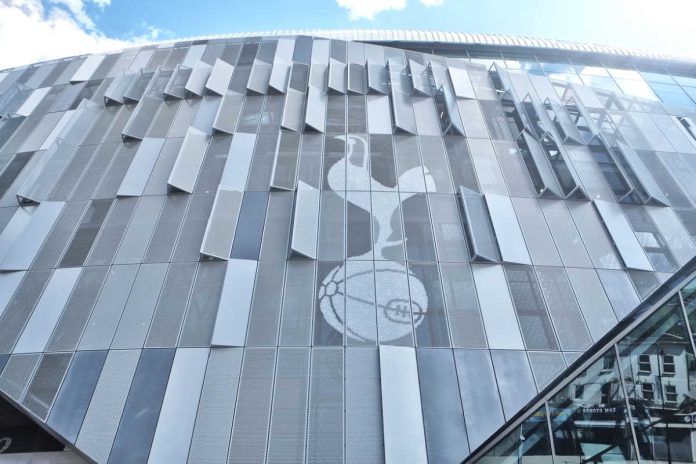 Tottenham Hotspur's owners have made it known the club is not up for sale in regards to a potential bid from Jahm Najafi, Head of MPS Sports Capital.
According to the BBC, the Premier League side has no intention of being sold anytime soon, with efforts still focused on long-term plans.
It has been reported this week that American-Iranian billionaire Najafi is preparing a £3.1bn bid to buy Spurs from its current owner Joe Lewis, working with a consortium of investors to prepare the large scale bid.
Furthermore, The Financial Times revealed that Najafi and MPS Sports Capital was "weeks away" from directly approaching Spurs ownership in regards to a potential takeover, but no approach has been made as of yet.
59-year-old Najafi heads up a private equity firm in Arizona as well as being part-owner of the state's basketball team, the Phoenix Suns, with a majority stake in the NBA franchise being sold recently to billionaire Mat Ishbia.
MPS Sports Capital invests in several sports, in particular European football clubs such as the Bundesliga's FC Augsburg, and is reportedly preparing to acquire a 70% majority stake in Tottenham with Abu Dhabi investors to make up the rest of the acquisition.
But Spurs are hesitant on a sale despite supporters of the club recently calling on Spurs' board to be vocal on its long-term visions. The Tottenham Hotspur Supporters Trust called on owner Lewis and Chairman Daniel Levy for "clarity and commitment".
This comes after years of Spurs fans calling on the club's board to invest more in the transfer market, whilst its competitors, such as Chelsea FC, have recently spent significant amounts of money on new players.
The BBC also reported that approximately 60 Spurs fans staged a protest outside the club's training ground against the owners and Levy due to their belief of a lack of investment in the Premier League side.
InsiderSport Insight: Whilst Daniel Levy remains reluctant to sell Tottenham Hotspur, the reported interest underlines a pattern in the Premier League, with it attracting elevated interest from Middle Eastern businessmen – with Manchester United also being touted for a takeover. Nonetheless, as the prospect of a European Super League continues to linger, current ownerships may play a waiting game with any breakaway European competition significantly enhancing the value of the current top six.